The cost of dying hair depends on several things. You may not feel hazardous when dying if you know previously how much does it cost to dye your hair.
You may not get the exact cost of the hair coloring. I have mentioned the different prices of hair dying regarding different facts.
Let's have look at the article for your targeted price. Look at every paragraph to discover the different prices.
Is it Cheaper to Dye Your Own Hair?
Hair dyeing is very popular and looks very fancy. During a thin pandemic when almost everything is on a standstill, dyeing your hair or even going to a barber is very difficult.
But you can still dye your hair at home. Following some simple steps you can easily cut, dye, and color your hair at home; moreover, it will be cheap.
Dyeing your hair at a salon is not cheap. The barber has to pay for the products he uses on your hair and also for the electricity and the services he/ she provides for you; however, if you buy a dyeing color and follow the simple steps from the box you can easily dye your hair at home only at the cost of buying a color.
Average hair color costing
The cost of hair color depends on several things. You may not come to an exact point about the pricing of hair dye.
The price is not stable. I must say that it is increasing day by day regarding the pressure of new trends in the modern world.
At present, if you are searching for the average price, then it is up to USD 50 to 200. You may get your hair dyed at the lowest cost too if you dye it at home.
You shouldn't be panic seeing the starting price. The price varies with the style and amount of color you need.
To the facts that help you to determine the price, read the paragraph below. Before fixing a budget for your hair color, determine the facts below.
Professional hair color costing 
Professional hair color may start from USD 50 to 70 depending on your hair color demand. You have to count additional charges for extra hair toner with specific colors.
Partial highlights cost:
The cost of partial highlights depends on the amount of foil you will take. It comes with USD 45 to 55 for up to 12 foils at once.
If you want fewer foils like four foils to cover your face frame only, then it may cost USD 20 to 30. Partial highlights are very much popular due to their cheap budget.
It is easy to add and change the foils at any time to have an instant hairstyle.
Full head highlights cost:
Full head color may start costing around USD 80 to 100 depending on the foils you need. You may ask the salon how they will charge the cost.
If the count the cost regarding the number of foils, then you may try with fewer foils to reduce the total cost.
Having a full head highlights requires 12 foils at a time. The choice is up to you.
Have a look at the color cost
Average salon – USD 50 to 100
High-end salon- USD 175 to 350
Supercuts – USD 35 to 45
Walmark – USD 25 to 55
Have a look at the average hair color price shortly 
Partial color – USD 40 to 50
Full head color – USD 80 to 100
Short hair – USD 60 to 70
Long hair – USD 90 to 150
Hair coloring – USD 50 to 70
Additional color – USD 20 to 40
The facts to consider hair dying cost: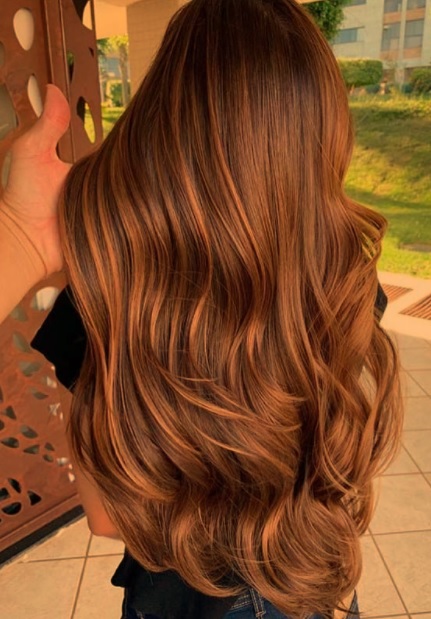 Region:
The region is the base factor of the variation of hair color costing. Obviously, you will get different hair color prices in different countries or states.
If you are living in the US, then you have to start the price from USD 50 to USD 400. The price will depend on your chosen color.
On the other hand, if you are living in a country in the UK, then you have to raise the budget a little bit more.
Hair length:
Hair experts will consider your hair length at first. If you are going to dye your long hair, then you have to fix a budget of around USD 100 to 200.
Next, if you have short hair, then you may start from USD 50 to 100 as the beginning price.
On the other hand, the entire hair will cost a lot that may cross your budget. Here, you may have to start from USD 100 to 200 for permanent hair color.
Professional and Non-professional:
You may come here following your favorite celebrity. Professional hair experts can blow your mind in a second by managing your hair.
To get the ultimate finishing of your hair color, you must go to professional persons with a big budget. They may charge USD 60 to 200 for once.
On the other hand, if you want to dye your hair at home, then it may cost only USD 20 to 50. It depends on the brand of color that you are applying to.
You know applying color at home with your own hands may ruin your hair, money, and time. That's why you should not think about the budget. Going to the professionals will be the right decision.
A luxurious salon:
To get good hair color, you may not get to a luxurious salon where you have to pay unnecessarily.
In the case of our personality, you may have to count USD100 to 600 to dye your hair. The price will vary by your demand and hair length.
The cost of the salon also depends on where the salon is. You may get the cheapest price in your local salon.
Color:
You will find hundreds of hair colors in the salon such as bleaching, black, blonde, purple, red, ombre, and so on.
Each different color has a specific cost. The cost is not the same for all the colors. You may get bleached hair with USD 30 to 50. On the other hand, to have blonde, purple, or others, you may have to count USD 50 to 100.
Consider the color you want to apply to your hair. It may take you to the bottom of the budget.
Amount of color:
The cost of color also depends on the volume of color your hair needs. Obviously, long hair costs higher than that short hair.
If you want different toner of color in your hair, it will cost per single color USD 20 to 30. You must include the additional expenses also.
Bottom line:
You may change your mind by going to the salon. You should not overtake the suggestions of the hair experts. They may charge excessive crossing your budget.
If you have fear of cheating, then this article on how much does it cost to dye your hair will help you to determine your choice.