A unique hairstyle can boost your personality in your office or any party. Hair color is a must-have technique to have a unique look. Before applying any hair color, you must know hair coloring terms and techniques.
Do you want to look perfect at today's party? Do you want to have a unique hairstyle?
If you are worried about these questions in your mind, then you are in the right place. We have mentioned different types of hair coloring techniques in this article that can make your hair unique in the shortest time.
Read about the hair color lasting so that you can choose the perfect one for the present time.
Go through one by and pick the suitable one.
What is the Trending Hair Color for 2020?
The new year is coming, which means a new look for you. Hair coloring is in trend and it is fun and also easy; moreover, no shortage of cool and gorgeous hair color to try from.
Natural is not boring but a little bit of style and coloring your hair from time to time keeps things interesting in your life.
Many colors are popular nowadays and many women try different types of color according to their desire look; however, Keke palmer's bold shade called the red velvet is being loved much more in 2020. Red Looks great, gorgeous, and desirable in every skin tone; moreover, it also this look packs a punch.
Different hair coloring terms and techniques 
Types of hair colors in lasting
Permanent hair color:
This hair color lasts for a long time. It contains ammonia that can penetrate the cuticles from the deeper. As a result, it makes hair color deep.
This hair color takes time to dye hair. It does not fade away in the very first week. This hair color may last for 6 months if you want to keep this color. You can apply several hair colors as a permanent hair color.
Demi-permanent:
Likewise the permanent hair color, demi-permanent hair color is popular for their duration. It contains alkaline, sodium carbonate, and hydrogen peroxide.
This color is less harmful than permanent hair color. It can last for 4 to 5 months once you have applied this color.
Semi-permanent:
Semi-permanent hair color contains little amount of ammonia or hydrogen peroxide and carcinogen p-phenylenediamine or PPD.
This hair color has become a popular one for its low durability. This color may fade away after 4 to 5 washes. Then, you can apply a new hair dye.
Temporary:
Temporary hair color is famous for one-time use only. Suddenly, you may need to attend a party with a new hair look. Then, you can apply temporary hair color.
This color also comes with a bundle of variations. You can wash out this hair color after 24 hours of applying. Just use a shampoo to wash out the color.
Different hair coloring terms and techniques in color
Highlight:
You may not get the pleasure of hair dye if you don't apply any highlight color. The highlight is the most sun-kissed color among all the colors.
It will change your hair completely. Once you apply a highlight color, you have to wait for 6 to 12 months to get the original hair color back.
It is the brightest color among the hair colors. If you are thinking of applying permanent hair color to change your hairstyle for a long time, then you should apply a highlight color.
To apply this color perfectly to your passionate hair, you should go to a hair expert. This color also comes with several looks. Choose one from the list of your hair experts.
Lowlight:
Lowlight hair color also comes with several hair hues. As you know Highlight color brightens your hair on the other hand lowlight does the opposite.
Lowlight hair color will add several colors to your natural hair and darken your hair. You will have the option to choose several colors to apply as lowlight over the present hairstyle.
This color gives you a standard look that will make you feel smarter than others. It does not expose the color in the formal get up.
If you are an office going person and deal with a corporate person regularly, then lowlight a hair color is a suitable option for you.
Ombré:
Ombre is a popular hair color for its combination of two different colors. Although you have to use a single hair dye to have an Ombre color, it will show you two different colors.
It starts from darker and ends with fading away. The starting and finishing of this color have made it a dashing color.
It requires no hairline to apply it. You can use this color with open hands without using several tools to get the actual view of the color, you must go to a hair expert.
Balayage:
You can say Balayage hair color is the proper combination of Highlight and Lowlight colors. This color adds a natural look to the hair.
It starts from brightening the hair and ends with darkening the top. This color makes a dimensional look in your hairstyle. Having a nice combination, it has become the hottest color.
You can choose the Balayage color regarding your current hairstyle. If you have long hair and want a natural look with artificial color, then this one can be perfect for you.
Henna:
Henna is a natural hair color. The best way to apply this hair color technique is to apply henna leaves directly. First, get some henna leaves and mesh the henna leaves and make a fine paste.
Then, apply the paste throughout your hair. It will help your scalp to be stronger and make brown hair naturally. Sometimes, it gives a red look to your hairstyle if you have white hair.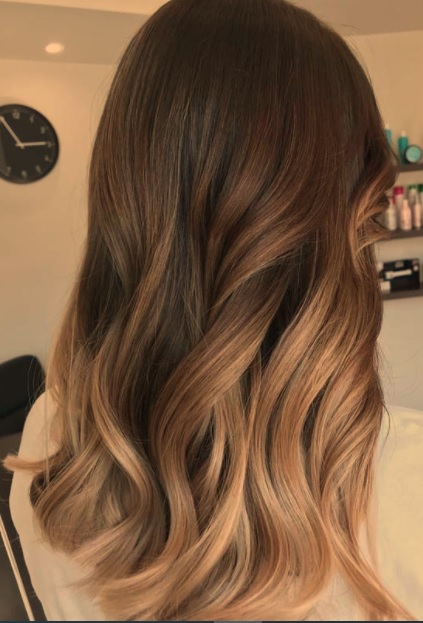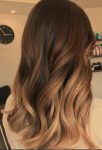 Sombré:
The Sombre hair color may look like the Ombre hair color. The differences between the two are in the techniques and color combinations.
Sombre is subtler than Ombre. This color may fade away between two different colors. It can be your perfect choice if you have short hair.
Root Shadow:
Root6 shadow has become a new trend for young girls nowadays. Most of the celebrities introduce this hair color to the whole world.
This color adds a new look like the 90s dark roots. Your long hair color will remain the same without the roots. This color only incorporates the roots with different colors.
The best way of using this color is to judge your original color. You should match the color with your current hair color.
On-scalp
Hair coloring can also be applied to the scalp for a more solid level of coverage
Root touch-up, where color is applied only to the most recent section of re-growth (usually the first inch of hair nearest the scalp) Root touch-ups are repeated every 4–6 weeks as the natural color grows in and becomes apparent. People who color their hair to disguise gray often have these root touch-ups.
All-over color, where the person wants all of their hair to be a different solid color
Block coloring, where the person wants two or more colors applied to their hair, resulting in dimension and contrast
All coloring techniques can be used with any type of color. For lighting, the hair sometimes has to be bleached before coloring.
Bottom line:
You should get hair coloring terms and techniques easily from this article. Before choosing one, you should take advice from hair experts.
Know your hairstyle and go for a unique style. Remember, you are adding hair color to look unique and beautiful, not ugly. So, choose the best one.