Did you use the natural way to get rid of permanent hair dye fast?
If your answer is "No", you must try it first. As an expert, you must say that you should follow the natural way to avoid any kind of risk. You know the alternative ways could be dangerous for your hair.
Different chemicals may affect your hair with various problems such as hair fall, itching, dandruff, and baldness. Everybody knows these types of problem are annoying which lessen your personality.
Get rid of permanent hair dye
Your hair is a great part of your personality. I have experienced many patients who used chemicals or alternative ways to vanish the permanent hair color. Several times, they mentioned the problem of itching, hair fall, and other related problems. When I asked them what they used to vanish permanent hair color, most of them answered that they used color remover, chemicals, and other ways.
I am here to ensure you a great way to remove hair color naturally. The natural way is the best way to apply to our physic. If there are natural solutions, you need not search for other ways. I have mentioned the easiest way to remove permanent hair color.
Look: You have to read the instructions, formula, and remedies properly. Otherwise, it could hamper your hair with various problems. To ensure the instructions properly, read the instruction repeatedly.
Baking Soda to remove hair dye
Sometimes it happens that hair dying goes wrong. If you are in the same situation, then you can try baking soda. Baking soda is very effective for removing hair color. Now, I'll show you how you can use baking soda to remove your hair dye in two different ways.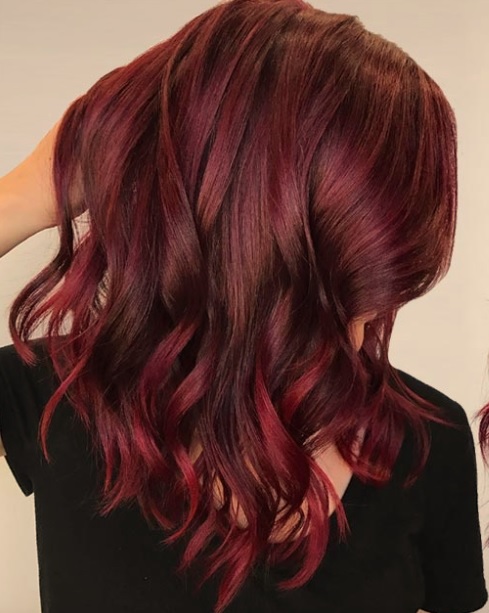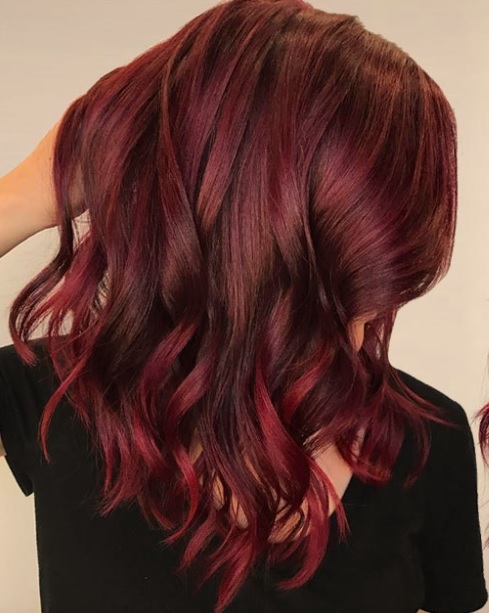 Process-1: Clean hair with baking soda: 
Mix baking soda and vinegar with water.
Apply it to your hair. Leave this ingredient for about 10 to 12 minutes.
Now rinse hair with water.
And then again, wash your hair with the same mixture and rinse for the last time.
Process-2: Baking Soda and dish soap:
It can remove semi-permanent hair color.
Take 3 TB (tablespoon) baking soda and 1 Tb dishwashing soap.
Add four tablespoon anti-dandruff shampoos and miss them well.
Now you have to apply the mixture over the hair and cover your hair with a shower cap.
Take 20 minutes and wash your hair.  
Will bleach remove permanent hair dye?
After getting the wrong hair color, many people ask that is there any way to remove hair color with bleaching? Well, this answer is "yes." You can apply this by following the two methods.
Type-1: Give your hair a Bleach-wash: 
Pick the best brand of bleach and make ready the bleaching powder to mix with other elements.
Select which parts of your hair you want to bleach, take the bleach according to this quantity.
Take shampoo as equal as the bleach powder.
Now apply to the hair and leave it for 20 minutes.
Check your hair is that done well, wash your hair carefully.
Type-2: Try regular-bleaching:
This process is different from the first one. Because here you have to do full bleach instead of using shampoo with it.
For the best result, use it to dry hair. First, divide hair into two sections
Prepare bleach powder and apply it to your hair part by part.
your hair is in the best condition, you can use 30 vol of bleach to lighten your hair.
But in the other condition, apply 20 vol of it
Wait 45 minutes and wash your hair.
Many of the time bleaching causes damage but if you keep precise caution you can print damage from it.
What remedies do you need to remove permanent hair dye from hair naturally?
Vitamin C: At first, you have to arrange capsules of vitamin C. It works as a hair remover for some time. You have to mix this vitamin with some fine powder.
Shampoo: Now buy an anti-dandruff shampoo. You have to buy as much you needed.
Dish soap: Use dish soap to wash your hair for a long time. Massage hair to remove the dye with both hands properly.
Baking soda: Now you need a little bit of baking soda. Remember that baking soda is the main element of this process. You will get baking soda in your local market.
Lemon Juice: You know lemon juice is very much important for our home uses. If possible, collect two or more lemons to process the paste for great work.
You can dye your hair immediately after bleaching. You also can dye even in the same of bleaching. But it depends on your hair condition and root condition. Suppose you have bleached your hair entirely. Now you want to dye your hair again with color. But you can't do it without a procedure. But what is that? Follow these steps-
How to remove permanent hair dye naturally Step By Step:
Read the instruction carefully and follow the steps gradually.
Step 01:
At first, get a Vitamin C capsule and shampoo in your hand. You have to mix the vitamin C capsule with a fine powder to make a fine paste. Get 12 pieces of vitamin C capsule and cut them to get the chemical out to mix with the powder. Press shampoo as much as you need to cover your full hair portion. I suggest you press a lot of shampoos.
Mix Vitamin C powder and Shampoo into a plastic thing.
Now massage the find paste into your hair.
Be sure that you are covering the whole area of your hair.
Now keep the paste for 30 minutes. Do not keep it for more than 35 minutes.
Then, wash the whole area of your hair with fresh water.
Now try to use a clarifying shampoo to get a more effective result.
After washing with shampoo, use a conditioner. It will soften your hair.
Use the shampoo several times. You know permanent hair dye is very sticky that cannot vanish in just a single wash.
Step 2:
This is step is easier than the first one. You can do it by spending a little cost. Here you need to buy anti-dandruff shampoo. It will help you commercially.
Go to the market and buy an anti-dandruff shampoo and a conditioner.
Remember that the shampoo contains selenium sulfide. It is an active ingredient.
Wash your hair with cold water before applying the shampoo.
Now apply the anti-dandruff shampoo covering the full length of your hair.
Keep it for few minutes and wash it with hot water.
Next, use the conditioner with fresh normal water. You must use a conditioner to protect yourself from hair damage because of using hot water and anti-dandruff shampoo.
The very effective selenium sulfide helps to deep clean your hair, which gradually fades dye.
Use the techniques several times to remove permanent dye completely.
Step 03:
This one is also a very easy step that costs a very little amount. I think need not spend a penny on this step. You will find dish soap in your washroom. You just need to use the soap several times.
At first, wash your hair with normal water.
Now get the dish soap and apply it to your whole hair smoothly just like a shampoo.
Keep it for a few minutes.
Wash hair with hot water. It will help to loosen the dye.
Use the dish soap several times with the same instruction.
Step 04:
Now it is time to use baking soda. You know baking soda is a regular staff for cleaning things at your home. You might be shocked that it helps you to remove permanent dye from your hair. 
Get a small bowl to mix shampoo and baking soda.
Now take as much shampoo as you need to cover your hair.
Mix baking soda with clarifying shampoo in the little bowl to make a fine paste.
Now apply the paste to your hair. Massage your hair smoothly to reach the paste into the root.
Keep the paste for 5 to 10 minutes after application to your hair.
Now wash your hair with hot water. Remember you must use a conditioner to prevent hair damages to apply hot water.
Apply this method several times. Hope you will get a good result.
Step 05:
Lemon juice works for hair very effectively without any side effects. Just get two lemons and press them to get the juice.
Now get the juice in a little bowl.
Apply the juice to your hair completely with both hands.
Keep it for 1 hour
Now wash your hair with normal water. You can use shampoo to wash in a better way.
Use the technique several times.
Losing hair every day is very common and natural. But if you lose a lot of hair whenever you comb your hair, this is not natural. Finding out the reason for your losing hair is very difficult. I am going to inform you about some leading causes of hair fall. Read those and find what your reason is.
Already you have the natural way to remove permanent hair dye from your hair. To be more skilled and sure about the processing, read the article again. If you get a better result, share this article with your dear ones so that they could help others.