You want bleached hair soft and silky, right?
I know you are really searching for this solution that how you can take care of your recently bleached hair. I would say that you not the single person who desires to get those tricks to make bleached hair healthy. Don't be panic because I am going to share those essential things that you must do to have your bleached hair soft and silky.
Note: You must remember that to have soft and silky hair you need to wait and it needs a long treatment. Don't be hurry in this respect otherwise, it will go vain.
Follow the instruction carefully. You have to follow all the instructions carefully. Do not avoid the number 5 instruction.
Nutrition for silky hair
Who doesn't want smooth, silky, long, and healthy hair? Hair growth, silky and healthiness is all dependent on the food nutrient you take in daily life. Foods containing vitamins, minerals, and protein are necessary for long, silky, and healthy hair.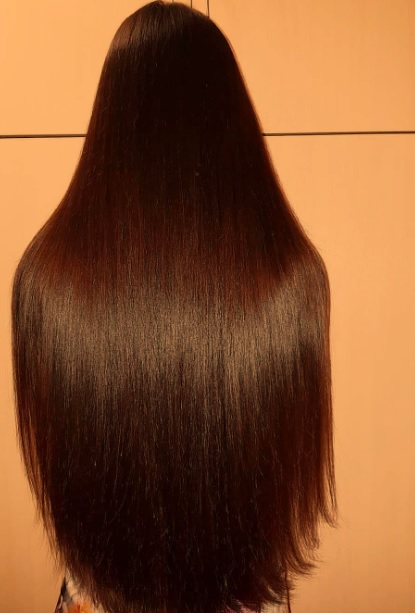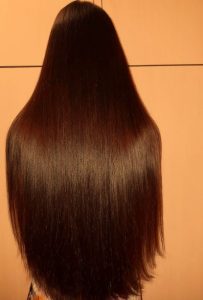 Nutrition being the key element in hair growth and smoothness a balanced diet and a habit of eating healthy is very important.
Here is a list of foods that are necessary for the growth, silkiness, and smoothness of your hair –
Salmon – Has omega 3 fatty acid, vitamin D
Eggs – Full of protein which helps in hair growth and silkiness moreover prevents the fall of hair.
Coriander – Removes toxic metals from your body and prevents dry hair.
Oats – Creates melanin preventing hair loss.
Green vegetables – A great source of vitamin A and C moreover full of iron and selenium.
Soya bean – Full of protein for hair growth and silky hairline.
Natural 12 ways to Make bleached hair soft and silky: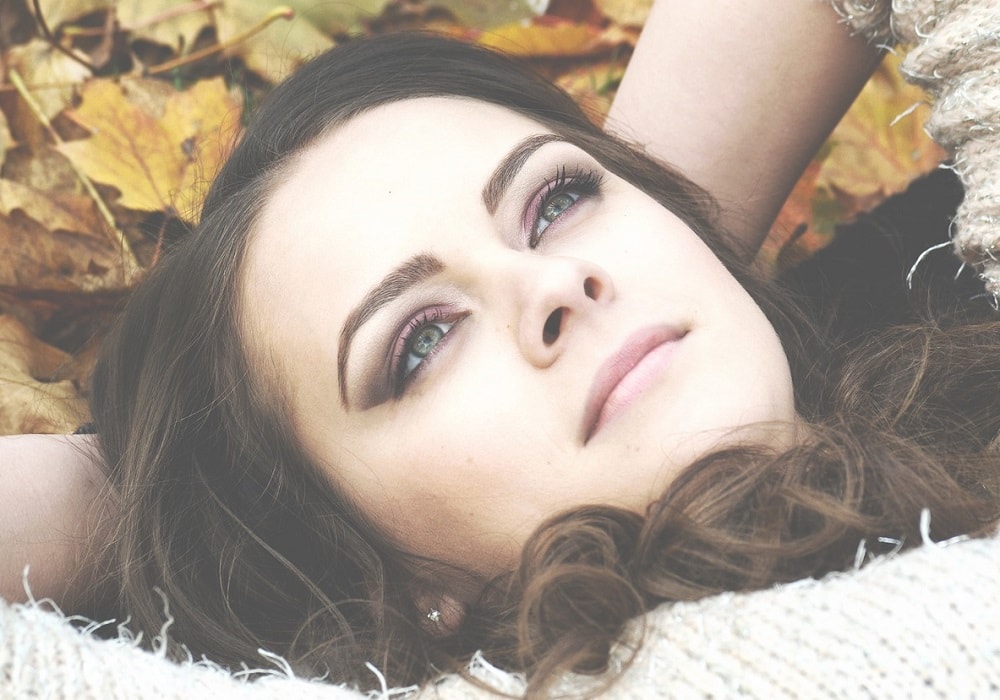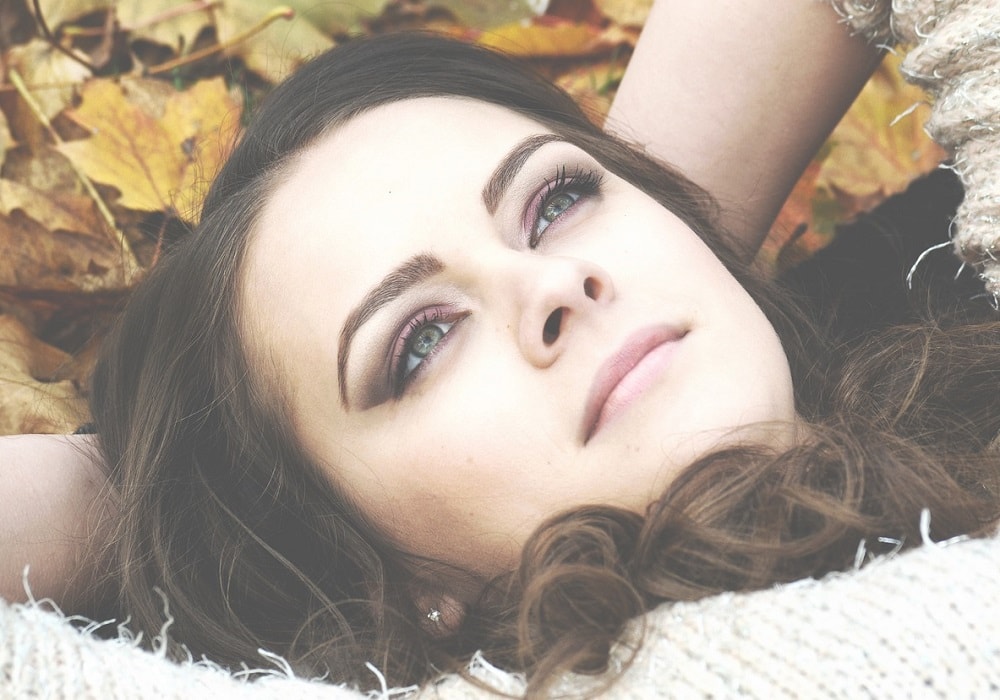 1. Select hair healthy product:
This is the first step of your hair treatment. Generally, we use local products that we find in the local market. Sometimes we buy products by seeing just a brand name without knowing the good or side effects of those products. You can get an idea of the side effects of that product by seeing the levels attached to the product. Try to avoid products having sodium lauryl sulfate and ammonium lauryl sulfate. Besides, you must avoid products that are used to dye hair.
2. Color shampoo:
You can choose a shampoo with different colors. You know there are many shampoos having natural colors. They not only make your hair silky but also shade a little color. You can choose a purple color because this color shampoo is renowned. Purple color mixes with the color of bleached hair which is why it looks like yellow. Remember, you can use this shampoo every 3 days with fresh water.
3. Use oil:
Rehydration for your tresses is very important. To keep your hair fit, you have to apply oil every week. Use coconut or argan oil in a little amount. You can apply your favorite one also. Bu remembers, your favorite oil could be dangerous also. After applying oil, cover your hair with silken cloths so that it could suck the extra oil from your hair. After a night or a reasonable time, wash it up with fresh cool water.
4. Protect hair from the sun: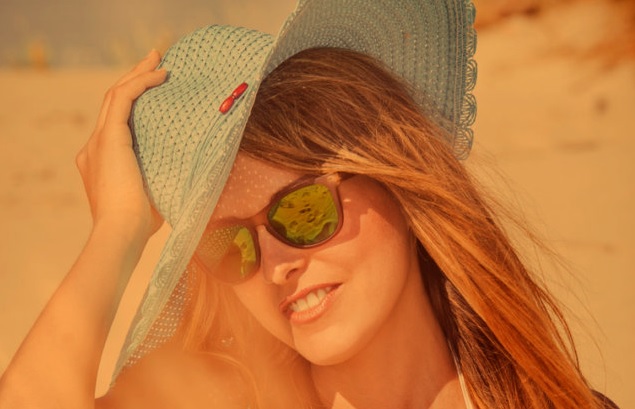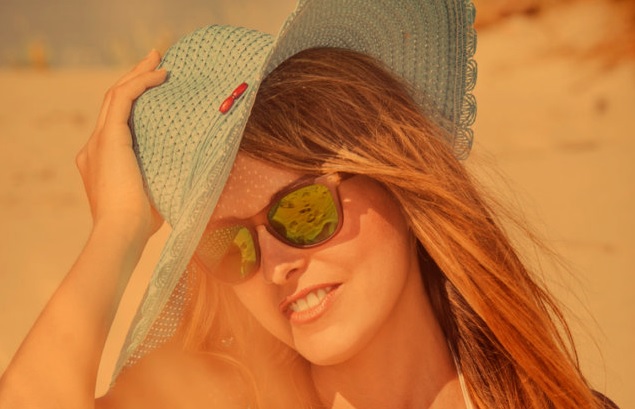 UV rays of sunlight harm a lot to your hair. This is a common mistake we do every day without knowing the harmful effects of the sun. Most of the hair problems start from the UV rays. Bleached hair is a little bit weaker than normal hair. You must wear a scarf or cloth on your head so that the dangerous UV ray could not harm you.
5. Wash hair every 3 days: to make your bleached hair soft and silky
To have the look of silky and shine, you must wash your hair every three days. Use fresh water and your chosen shampoo. You will forbid you to use conditioner first. When applying shampoo, try to comb your hair with the fingers. It helps to smooth your hair.
6. Condition hair after applying shampoo:
To apply conditioner, wash hair completely with cool water. Then apply conditioner from the root to the top of your hair. Now, massage with your finger and hands to mix the conditioner correctly into your hair. Keep the conditioner for a few minutes at least 10 minutes on your hair so that it could put the essential elements into the root of the hair. Sometimes, it could be boring to wait for 10 minutes with wet hair but you need to do that. It may show a great outcome. After 10 minutes, wash your hair with cool water. Be sure that you have washed your hair clearly and there is not the effect of conditioner.
7. You can use dry shampoo for betterment:
Sometimes, we do not get enough time to wash and apply shampoo to our hair due to our hurry. In that case, you can use dry shampoo which absorbs the dryness and dust from the hair in a while. Applying a dry shampoo is okay for uncertain use but it should not be used regularly. I think products like this dry shampoo is easy to use. If you are friendly with it then use it keeping 6 inches distance from the root. After the spray, comb your hair so that the dry shampoo could be distributed perfectly.
8. Do not use a towel to dry hair:
This is also a common mistake you do every day. I have seen all the girls do the same mistake without knowing the dangerous effect of drying hair with a towel. Our wet hair absorbs air into it to dry it up naturally. It takes a reasonable time to dry fully. Generally, we make it hurry and wear a towel over our hair by twisting our hair. We really do great harm to the hair by doing this. If you do it in your newly bleached hair then it could be very much dangerous. You may experience a hair fall problem in only a few weeks. So keep yourself apart wearing a towel to dry your hair.
9. Do not use heat to make style:
This is a common issue for young girls in the present world. You have also tried it, as per my knowledge, right? If you tried it once or two, then it's okay. But now you are totally prohibited to heat your hair to make it stylish. Bleached hair is a little bit weak than normal hair. If you put pressure like heating or related issues into your bleached hair, it could start to fall down. On the other hand, bleaching hair is itself a style. I think you should not apply any other style to the hair. You may think to use heat to dry up your hair. I suggest you not heat your wet bleached hair. You may use a hair drier to dry hair.
10. Comb hair with wide comb tooth:
In the time of combing hair, you must check whether your comb is wide or not. You know a little pressure could hurt your bleached hair. You must try to comb your hair with a wide-tooth comb. Regular combing hair is necessary to ensure blood circulation into the root of the hair. The maximum time our root stays in rest and it does not get enough blood circulation. If we comb our hair twice or thrice in a day, our root gets enough blood circulation.
11. Use a slim pillow:
Now comes the question of using a pillow. Try to use always a soft and slim pillow. You don't know how your hair gets a position in sleeping time. A pillow does not work to make your bleached hair cute and beautiful but really works a lot to position your hair at night. You know good sleep is also a good weapon to keep hair slim and soft. When you get a night of good sleep, your hair condition could be safe.
11. Always use fresh water to wash:
Whatever you are doing, do it with fresh water. Polluted water carries extra substances that may hamper any hair position. In the case of bleached hair and its protection, you must use fresh water. You may use a water purifier to erase the doubt of unclear water.
Now it's up to you. I have discussed all the necessary instructions to make bleached hair soft and silky. Follow the instruction carefully and regularly.