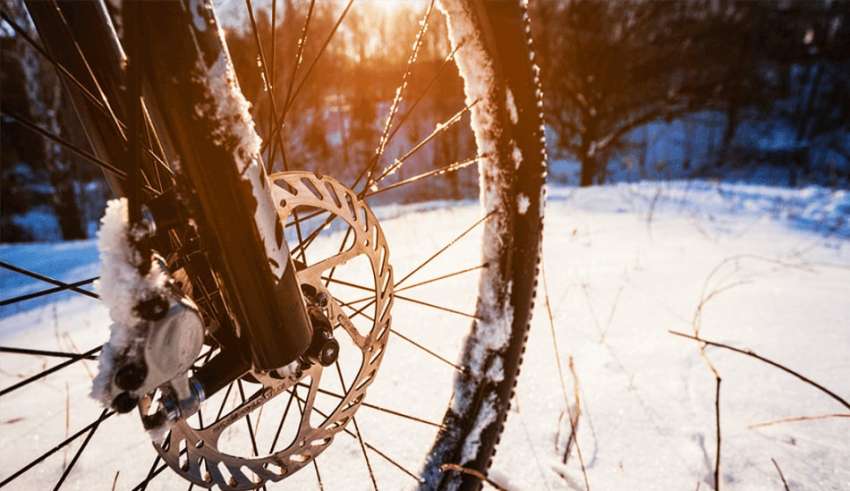 How to Choose a Mountain Bike Suspension Forks
Are you an enthusiast of a mountain bike? Mountain bike is trendy among youth. They use this bike when they are riding off-road, trail, stunt on bumpy roads. So they need full control & balance while they are riding. So every mountain bikers need quality full suspension forks as they demand. Bike suspension forks provide improved control, stability, comfort on the shaky road & rocky trails. In the market, you can find a lot of forks. But how you recognize which is best& how to choose a mountain bike fork? So we discuss some points of mountain bike suspension fork at bellow. I hope you can choose a mountain bike fork easily after you read this guide.
Traveling & fork types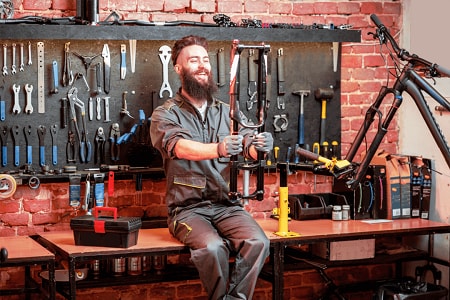 In the market, you will find many more designed for every type of bikes. Cross country bike needs 80 to 120mm suspension fork for travel; trail bike needs 120mm to 140mm max, all mountain &enduro bike needs 150 to 170mm & finally downhill need 180 to 210mm.
You should always keep the same fork which is made for your bike. If your bike designed for 100mm fork, you can't replace it with 120mm. This is not perfect for your bike. You don't get any comfort while riding for that. So stick with 100mm & fell happy.
Steerer Tube Size
Most popular steerer tubes these days are reduced, which is 1.5'' at the bottom and tapers to a 1-⅛'' at the top. This is most common on present bikes.  But it does not exist on an older bike. The older bike has straight steerer. Which is straight 1-⅛'' all the style. Some of the older bikes we see have a threaded straight steerer, but it is the very rear case.
You need to ensure that, you have to get the right size of steerer tube because some frames only fit specific steerer tubes. Keep in mind there are many brands that provide steerer tubes. But I suggest you buy giant brands steerer tubes for your bike.
Wheel Size
Mountain bike has three types of wheel size 26″,27″ or 29″. It makes a big difference. So you need to know your wheel size because front suspension fork size is dependent on wheel size.  If you need an extra big size of a fork on your small wheel size. You have to change your wheel first.
Brake Mount
There are two mounting types post mount & I.S mount. Two of bolts mount the brake clipper to the fork it's called post mount. I.S mount needs an adapter. Two bolts go through two holes on the fork into an adapter. Then two bolts come down from the brake into the adapter. In 2010 to present the post mount is very famous &, but I.S mount is standard in the older bike.
160 post mount is widespread is 2010 bikes. That means you can adjust/mount disk brakes directly on the fork, no adapter is required for this. Some fork like FOX 36 series use 180mm post mount. Now Fox 40 use 200mm post mount.
If you have an older mountain bike, you must have a V-brakes. This mount works with different than disk brakes. If your bike has V-brakes, you need a fork with V-brakes mount.
Axle type
Modern mountain bikes have 15mm bolt-thru axles. Older bikes or cheaper bikes may have a 9mm axle. Some older & longer travel bikes may have a 20mm axle. You need to ensure that what is the right size of your axle. It's vital for selecting a fork.
Durability & weight
Before buying any fork, you need to ensure how strong it is. How much strength you need. Without stronger, you can't ride your bike toughly. Riding on the hill shakiness can break your fork. So you need a better fork which is more durable. I suggest you buy 6061 aluminum & carbon fiber fork. Carbon fiber fork weight is light. Rider loved it. Weight is significant for cycling. You need a lightweight fork. We suggest you carbon fiber is better for MTB rider. FOX is very stronger & lightweight for cycling. You can find Fox aluminum & carbon fiber fork also.
Costing
A lot of research we found some prices. There is many budget fork that delivers smoothness & controlling. A decent fork with air spring pricing is $250-$500. This is decidedly heavier, and have some of coolest feature like low-speed compression adjustment. If you need an extreme quality featureful top-notch fork, it will cost around $800-$1000. This costing depends on your riding style. If you are a tough rider you can purchase a fork at $600-$800. This not only my opinion, but every rider also chooses a fork at this price range.
Some of the biggest brands
Many of suspension fork manufacturer come & gone over the year. These major brands are this day's Fox, RockShox, Manitou. Fox &Rockshox produces some fork which is stronger than ordinary brands. Rider purchases their fork for built quality. Marzocchi manufacture some excellent fork for the travel models & downhill bikes. Fox, Rockshox, XCV are making some extreme level mountain bike forks. This is perfect for trail riding, the off-road rider. A rider like this brand's suspension forks. Nowadays most US rider uses Fox, RockShox, XC brans. They give them a better product at the best price. So, I recommend this brand to every rider.
Last word
Finally, I hope you get some knowledge about how you choose a mountain bike fork.  Basically, fork depends on your budget & on your riding posture. If you are usually a rider, you need a budget fork. If you are an extreme level rider you play on hill, rocky terrain, bumpy road, so you need a bike fork which is costly & featureful. We have discussed more things about mountain bike forks. I hope it will gain your knowledge about suspension fork.