Are wandering here and there with that question?
If so, cool down and listen carefully. This is a common question in the world of fashion. I think you won't be upset reading the article. You need to finish the full article carefully because there are several conditions if you want to do bleach and dye hair on the same day.
At first, it is possible to dye hair on the same day of bleaching. It totally depends on your hair and root condition. You should ask a simple question to yourself that are you feeling any problems or noise about your hair. If no, you are ready to dye your bleached hair.
There is a fact:
You can dye your hair any time without any tension of damage if your hair has just the normal condition. Dyeing hair is very common for hair. But bleaching is a process of removing your current color or fully highlighting hair. You must think before you bleach hair.
Is it ok to dye hair after bleaching?
Yes, you can dye your hair immediately after bleaching. You also can dye even in the same of bleaching. But it depends on your hair condition and root condition. Suppose you have bleached your hair entirely. Now you want to dye your hair again with color. But you can't do it without a procedure. But what is that? Follow these steps-
Dry your hair
Before dying, make sure first that your hair is entirely ready for it. Wash it correctly and dry the hair. It would be best if you were careful about your hair condition. Is it prepared to do dyeing?
Select your hair color
You can pick any color you want to apply to your hair. Choose any highlighting color. This highlighted color will give an excellent combination of hair color mixing with the bleaching.
Time to apply
Apply the color from the root to the bottom of your hair. Before coloring, it would be better to make a line-up. Then you can apply a specific color for a part, that can't blend or mix with the other color part.
Wait and wash your hair.
This is the final step of dyeing your hair. Try to wait for about 5 to 8 minutes and wash it entirely. Then dry your hair with a soft towel or a hairdryer. Your hair is now ready to shine
What to remember before bleach and dye hair at the same time:
You must remember some essential issues before applying those tasks.
How many times have your bleached your hair?
Too much bleaching may harm your hair very much. You may experience hair loss or any kind of damage with bleaching hair deliberately.
What is your present hair condition?
If you are experiencing any hair damage problem, you should keep apart your hair from any chemical. It could rush your hair more.
Do you have a hair loss problem?
This is a common issue for every woman especially. But if it is too much, you must not apply it now. Wait for a couple of weeks then apply.
When did you color your hair?
If you are carrying a deep color glossy color, your hair is weighty with the color chemical. Permanent colors are risky to apply to bleach on it.
What is your present motive?
Your motive may have to highlight your present hair with the original color. If you just want to have white shiny hair, you do not need any dyeing anymore. You can use another color varying your choice.
Start bleaching your hair first:
Use coconut oil in the previous night: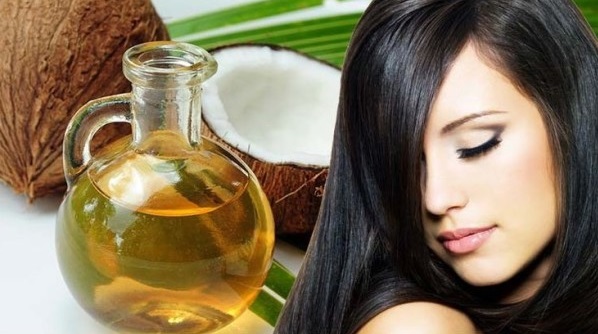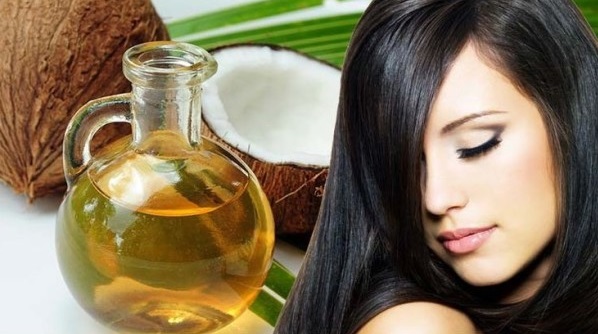 Use a little bit of coconut oil before the night you bleach hair. Coconut oil saves your hair from being damaged by the bleaching chemicals. Coconut oil is very much helpful to prevent big damage for bleaching.
Arrange the necessary ingredients:
You would need some ingredients. Arrange some pots, waters, combs, hand gloves, hair gloves, and other necessary things that may help your bleaching time.
Put in some old clothes:
Now put in some old clothes because when you bleach the mixture spread on your neck and shoulder. To save your costly dress, change before you apply bleach powder on your hair. You know it is a lengthy process as you are going dye your hair after bleaching.
Divide hair:
Arrange your hair by a portion that which part of your hair you want to bleach. You should arrange the top on one side and let the crown be opened. If the crown is beached carefully, it will be lighted much.
Mix the bleach powder and Developer:
Now take your favorite bleach powder and mix with a developer. Be sure that the developer is really a good one. If you fail to choose the right developer, it may damage the color and roots besides improving. I will suggest you choose a developer of a good brand and well priced. Don't be loose to choose the developer when you are going to bleach and dye in a single day.
Apply the bleach:
Now it's time to apply the bleach mixture to your hair. Try to apply the bleach at the root first so that the root could be more highlighted than the top. Use a high comb to bleach and apply brush slowly so that the mixture could reach the root. Do not be hurry and use too much. You may start from the middle to top and after 20 minutes the roots.
Seatback and wait for 30 minutes:
Now, wait for 30 to 45 minutes. Do not let it be for above 45 minutes. If you do it will change your color.
Wash it away:
Now wash the mixture with a simple shampoo and see the magic. Then use a deep conditioner to wash away the bleaching chemicals.
Be ready to dye your bleached hair: 
At first, you need to be sure that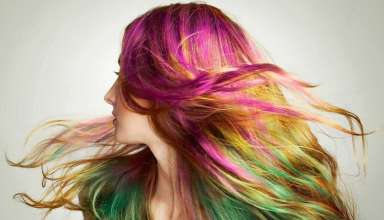 you don't have any hair damaging problem.
1. Dry hair:
Make sure that your hair is completely dried. After bleaching hair you should wait for a week. But if are in a hurry then just dry with your hairdryer. Do not use a heat dryer that may cause your hair damage.
2. Choose the color:
You can choose the color you want. I would suggest you choose any temporary color which has a little bit of chemical. On the other hand, you should choose a highlighting color that may mix with bleaching color. Your original highlighted color has a great company with bleaching color.
3. Apply it:
Try to apply the color from the root as the root may absorb more color than the top. After brushing the root, approach the middle to the top. Be careful, if you are following a lineup.
4. Use a wide-tooth comb:
Use the comb to distribute the color and soften your hair with the new color. It will help you to have a silky style.
5. Wait for a while:
Wait for 5 to 8 minutes to spread the color naturally. After 5 minutes use the comb again and be sure that your hair is not joint together.
6. Wash your hair:
Wash your hair with shampoo just once. You should use a conditioner right now. If you use the conditioner, it may damage the newly colored hair.
7. Dry Your Hair with a soft towel: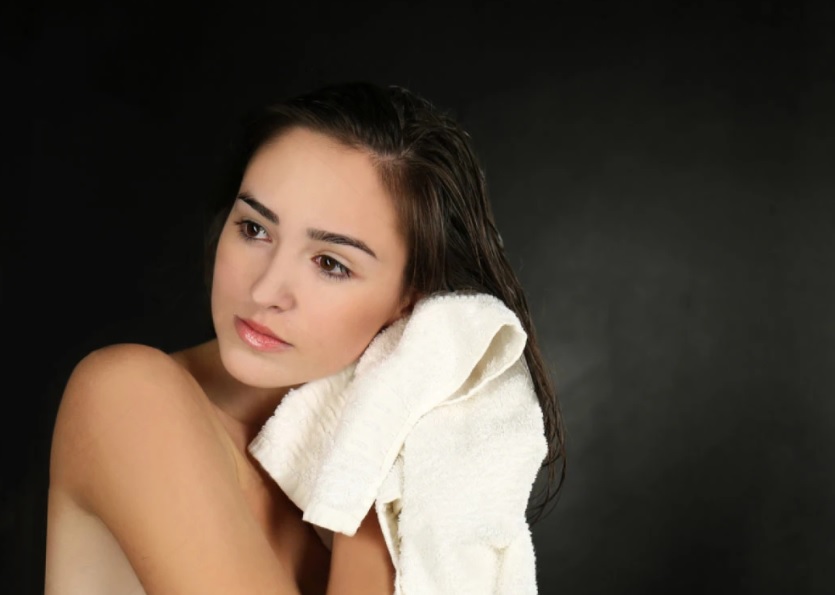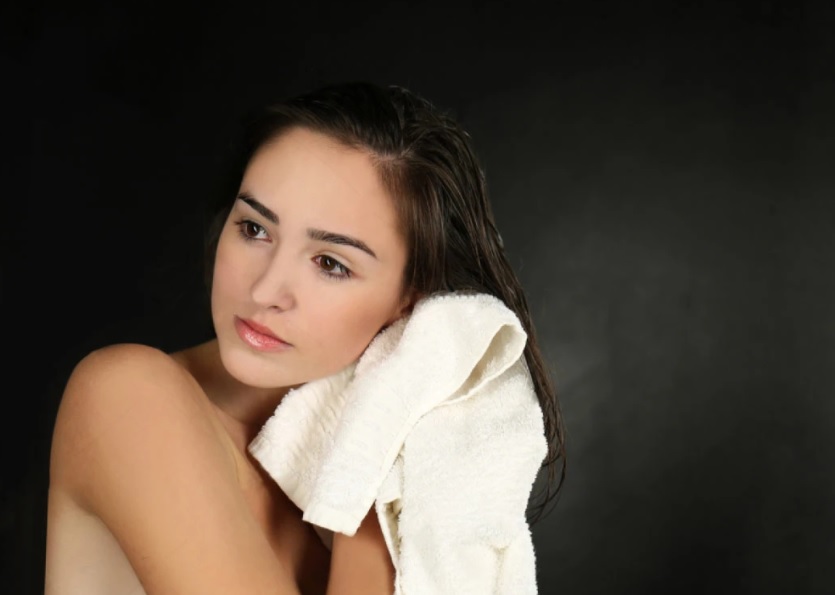 Most towels are too harsh for your hair especially when your hair is wet and fragile. The best hair towels are soft and have a smoother texture contributing to less hair damage as you try drying your hair. Patting your hair is the preferred method as wet fragile hair is more susceptible to damage. Most people would suggest using a hairdryer instead which is definitely a better method but abstain from using high heat whenever you can as high heat from a close distance out of a hairdryer will damage your hair for good.
If you are not in a hurry do not use color in the single day of bleaching. You should wait for a minimum of a week. To wait for a month is very much effective for your hair. Now it depends on you.