To change your look overnight, hair color can be a perfect selection. It changes your look in just a while with less effort.
If you are going to apply hair dye, then you should know how long does it take to dye hair due to a shortage of time.
Look: I have enlisted the variation of time regarding different facts and situations in this article.
Don't skip any point or you miss the important one.
How long does it take to dye hair at home?
The time that you need to dye hair depends on the process you are going through.
Experts suggest keeping the applied paste of color on your hair for 20 to 30 minutes. You can keep the color for more than 30 minutes regarding your target of getting color deep.
Jump to the next stage to know the variable of times depending on several issues.
Hair dyeing time depends on the fact below
Dye hair at home: If you are all set to dye hair at home without any additional task of hair, then you need just 30 to 50 minutes.
Here, spend just 10 minutes to prepare your hair such as spray your hair with moisturizers, comb hair, taking necessary precautions.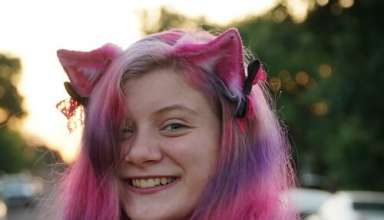 Apply the paste of color and keep it for 15 to 30 minutes regarding the depth of color you want. At last, rinse your hair with fresh water.
Cutting and dyeing: Obviously, a haircut needs time to get a perfect look with the desired style. The duration of a haircut depends on the variation of style.
Here, you have to add at least 1 hour as haircutting time and add those 50 minutes from the previous paragraph. In total, you need here for almost 2 hours.
Bleaching and dyeing: Hair bleaching is an essential step to dye hair you have previously colored hair.
After applying the beaching paste, you have to keep it for 20 to 30 minutes. After rinsing out your hair with fresh water, you have to wait for 24 hours
Now add hair-dyeing time from the previous paragraph. Here, you should not keep the new dyeing above 25 minutes due to having a bleaching effect.
How long does it take to dye hair at the salon?
When you are in a salon, you have to consider a minimum of two hours to dye your hair. You know experts take too much time to prepare and start the main operation.
Here, if you have a pre-appointment, then you can sit without spending extra time.
Try to count the time with specific stages in the salon such as haircut, preparing time, applying time, waiting time, and so on.
On average idea, you may have to spend two hours dyeing hair at the salon.
Suppose you got a new DIY job done recently. But your hair seems brassy color. Hair brassy for example- yellow or orange when hair color starts to fade away.
Hair toners have become an amazing grooming treatment for your hair nowadays. Many women tend to DIY their hair to look more gorgeous but sometimes it doesn't go the way they planned thus presenting you're looking brassy and unnourished.
Here are some home remedies for your brassy hair to look more silky, smooth, gorgeous, shiny, and well-nourished –
Hair toner ( homemade ) using with no color.
DIY toner with tea.
DIY using apple cider vinegar,
Using a teaspoon of baking soda with shampoo.
Use half a bowl of vinegar and wash it.
Washing hair with cool water preserving the hair color thus preventing brassy hair.
Shielding hair from direct sunlight
The following are the ways of your becoming brassy and be more gorgeous, silky, and smooth.
How long should I leave my hair dye in
The answer depends on your desired hair color. You can see different dyeing times on the level of the color.
You can see the average time is up to 30 minutes. If you want a light color, then you should leave the dye in for more than 15 minutes.
In the case of mid-level color, you should keep the dye in for 20 minutes.
The light color is preferable for all.
Finally, when you prefer deep color, you should keep the dye in for 25 to 30 minutes.
You must read out the instructions given on the level of the packets attentively. The differences in color timing vary by a different brand of color.
What happens if I leave my hair dye in for a long time? 
Fade up: If you leave your hair dye in for a long time, it may fade up the desired color.
Timing is the major fact of getting color your hair. The more you keep the dye, the more you will get color.
As a result, it fades away generating vibrant color.
Hair fall: Having harmful chemicals on the color may harm your hair. It may cause hair to fall.
In this case, permanent color harms hair more than instant colors. You should try instant color rather than permanent color.
Don't keep hair dye for a long time.
Itching: Hair color may cause itching due to having allergies on your scalp. Before applying chemical color, you must ensure that your scalp is ready to get the color.
Lose natural color: You should maintain natural hair color for the sake of your hair safety. If you apply hair color with heavy doze, it may damage your hair permanently.
Don't keep hair dye for a long time to get your natural hair color back when you need it.
How to dye hair step by step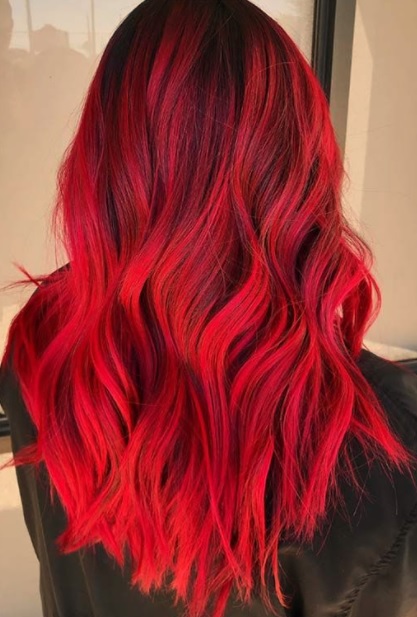 Stage 1 Preparation
Wash out your hair with shampoo before 24 hours of dyeing.
Apply conditioner and rinse out hair with fresh water.
Dry up your hair in the air.
Comb hair to detangle hair.
Put on the towel around your neck.
Apply some hair moisturizers.
Get hair dye from a reputed brand. Read out the level attentively so that you can know the ingredients used in the color.
Stage 2 Hair dye
Mix up the hair dye with a given liquid.
Take a cup and a spoon to measure the volume of the color and liquid regarding your hair size.
Mix up the ingredients for 5 minutes so that it turns into a fine paste.
Start from a portion of hair.
Try to aside other hair potion using hair clips.
Watch out at the mirror that you have dyed the entire targeted hair potion.
Wait for 15 to 20 minutes. You can see the timing at the level of the packet how long does it take to color your hair.
Stage 3 Finishing up
Rinse out hair with fresh water and shampoo. Don't use a conditioner.
Let your hair dry up in the air for a few minutes.
Style your hair by applying hair gel in a light amount.
Baking Soda to remove hair dye
Sometimes it happens that hair dying goes wrong. If you are in the same situation, then you can try baking soda. Baking soda is very effective for removing hair color. Now, I'll show you how you can use baking soda to remove your hair dye in two different ways.
Process-1: Clean hair with baking soda:
Mix baking soda and vinegar with water.
Apply it to your hair. Leave this ingredient for about 10 to 12 minutes.
Now rinse hair with water.
And then again, wash your hair with the same mixture and rinse for the last time.
Process-2: Baking Soda and dish soap:
It can remove semi-permanent hair color.
Take 3 TB (tablespoon) baking soda and 1 Tb dishwashing soap.
Add four tablespoon anti-dandruff shampoos and miss them well.
Now you have to apply the mixture over the hair and cover your hair with a shower cap.
Take 20 minutes and wash your hair.
Will bleach remove permanent hair dye?
After getting the wrong hair color, many people ask that is there any way to remove hair color with bleaching? Well, this answer is "yes." You can apply this by following the two methods.
Type-1: Give your hair a Bleach-wash:
Pick the best brand of bleach and make ready the bleaching powder to mix with other elements.
Select which parts of your hair you want to bleach, take the bleach according to this quantity.
Take shampoo as equal as the bleach powder.
Now apply to the hair and leave it for 20 minutes.
Check your hair is that done well, wash your hair carefully.
Type-2: Try regular-bleaching:
This process is different from the first one. Because here you have to do full bleach instead of using shampoo with it.
For the best result, use it to dry hair. First, divide hair into two sections
Prepare bleach powder and apply it to your hair part by part.
your hair is in the best condition, you can use 30 vol of bleach to lighten your hair.
But in the other condition, apply 20 vol of it
Wait 45 minutes and wash your hair.
Bottom line
You should reserve enough time especially when you are going to color your hair. Read out the important facts and instructions again so that you can make it in the first application.