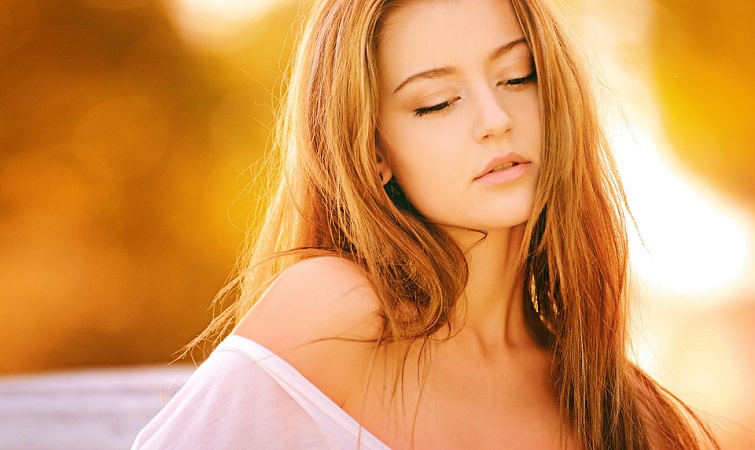 Last updated on March 14th, 2019 at 01:36 pm
If you are interested to know details of how to thicken hair naturally, then you must love this proven guide. Here we discuss 8 more proven & home remedies to natural ways to thicken hair. also at the end, we have added some pro tip, that really works.
So let's start to explore details guide of ways to thicken hair at home…..
Hair is one of the most important pieces of our figure which contribute a lot to our looks. Who doesn't love to have beautiful thick black hair?  But in this century of pollution and adulteration, it is quite impossible to get exact hair that you want. Besides, according to a recent study, 25% of men's hairs start thinning before they reach 30.
Worried about hair loss and want to know how to thicken fine hair or thin hair? If so then this is a must-read article for you. In this article, we will discuss improve your hairs health and how to thicken your hair in some natural ways.
How to thicken hair men naturally
Don't get detached with the eye-catching hair thickening products from the super shop. They actually cause more loss then thickening your hair. Try natural substances instead of paying a bunch of amount for the hair products. Here are some of the proven ways to get thicker hair naturally.
1. Onion Juice
Onion juice is one of the most popular natural remedies which have been used for treating hair loss for a long time. It can help you to increase hair growth when applied in the scalp. The juice contains an oxidant which helps to reverse the damages in the scalp caused by hydrogen peroxide.  Moreover, it decreases the inflammation and increases the circulation in the hair follicles which stimulate hair growth as well as decrease hair breakage.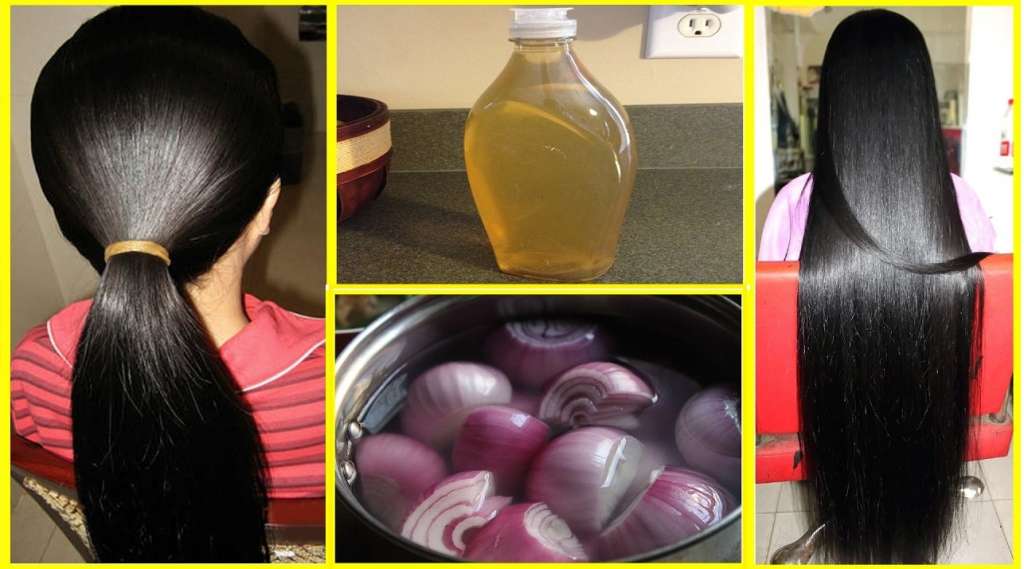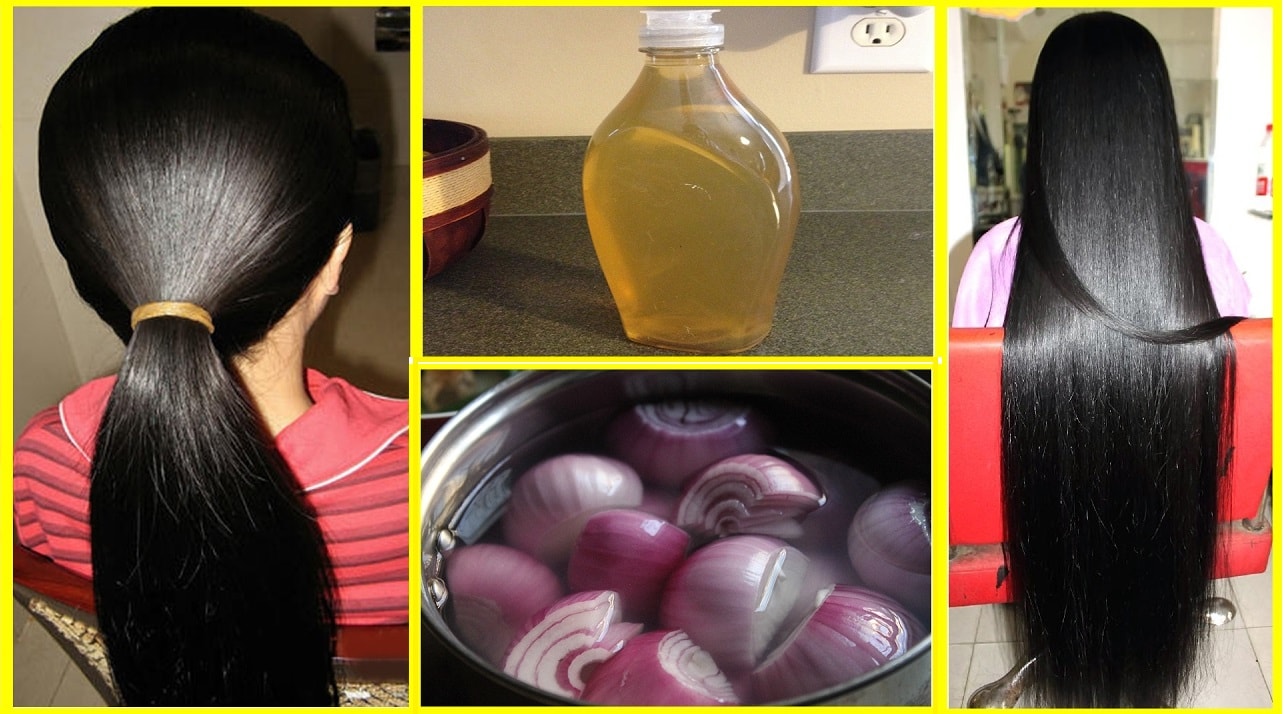 You can easily make onion juice at a home using a juicer. Just peel the onions and cut them into pieces. Then put them into the juicer and your onion juice will be ready within a minute. If you don't have a juicer, you can use a blender or food processor. Cut the onion into pieces and then blend them using the blender. Then strain the juice out from the mixture and use it in your hair.
Apply the onion juice in the scalp and massage it for a while. Then leave it for 30 minutes to 1 hour. The onion has a powerful smell; you can cover your head with polythene to avoid the smell. You will need to continue this treatment for a long time to see an obvious result.
2. Castor oil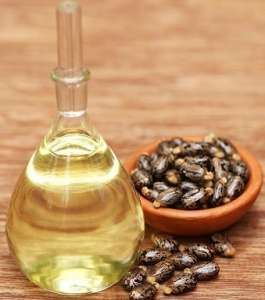 Castor oil is another powerful weapon to fight against the thin hairs. It comes with antibacterial, anti-inflammatory, and anti-fungal properties which are very important for hair growth. Castor oil contains an omega-3 fatty acid, Vitamin E, ricinoleic acid and some other nutrients which provide nourish the hair and the scalp.  It also increases the circulation in your hair which promotes faster hair growth.
Choose the pure castor oil which is hexane free. Apply the castor oil in your scalp and massage it for several minutes. You may find the oil hard to spread in the scalp as it is thick oil. You can mix thinner oil with it (such as coconut oil) for spreading it smoothly. Keep the oil in your hair for 1 or 2 hours and then rinse it.  Use it at least one at a week for a better result.
3. Eggs
Eggs are filled with essential protein which promotes the health of the body to form thick and strong hairs. Using eggs on a regular basis can help you go get strong and thick hairs. The process of using eggs for treating thin hair is pretty simple. Take one or two eggs and then apply them in the scalp. Leave it for 30 minutes and then wash the hair using shampoo in warm water.
If you find the eggs hard to spread through the scalp, you may lighter it with combining water. Separate the egg yolks and mix them with 2 tablespoons water and 1 tablespoon olive oil. Apply the mixture in your scalp and leave it for 15 minutes. Then clean it with shampoo and water.
4. Olive Oil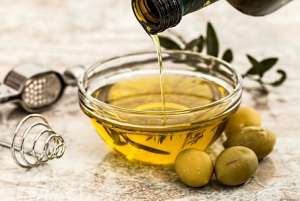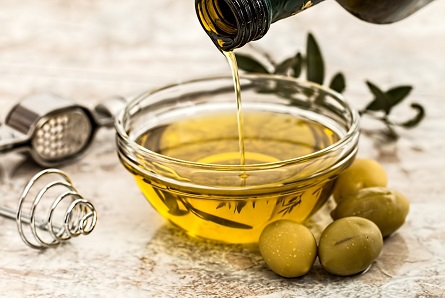 Olive oil is rich in vitamin A, vitamin E, antioxidants and other healthy properties which are highly important for your hair's health.  Olive oil removes the buildup of sebum in your scalp and helps to form new hair follicles and hinders for promoting hair growth. Olive oil is also rich in omega3 acids which thicken and soften the hair as well as relieve dry scalp. Here is how you will use it.
At first, heat the olive oil body temperature. You can do it by simply holding it in your palm for a while. Then massage the oil in the hair and scalp using your fingers. Leave the oil for 30 to 40 minutes and then wash the oil out using a mild shampoo.
5. Aloe Vera Gel
Aloe Vera is known as a miracle plant because of its several health values. It comes with antiviral and antibacterial properties as well as the proteolytic enzymes which overhaul the dead skin cells in the scalp. The Aloe Vera gel can help you to get thickens hair and it can also reduce dandruff and hair fall, prevent itchy scalp, prevent breakage, and promotes hair growth.
Mix Aloe Vera gel and coconut oil in equal quantities and apply the mixture in your scalp. Leave it for as much as possible and then clean it with a mild shampoo and water.
Vitamins to thicken hair
Sometimes the hair becomes thinner if your diet doesn't contain enough vitamin-rich foods. Here are some healthy diets that can improve your health along with thickening the hair.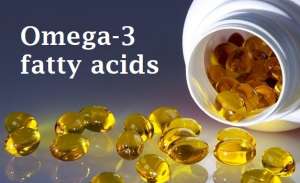 1. Omega-3 fatty acids
The omega-3 fatty acids are highly important for your hairs health. There are several studies that prove the importance of omega-3 fatty acids for hair health. It can thicken your hair, reduce the inflammation, and hair loss.  Add walnuts, hemp, egg yolks, tuna, salmon, etc. in your diet list to ensure the consumption of omega-3 fatty acids.
2. Biotin
Biotin or B complex vitamin works awesomely to stop hair loss and thicken hair. Biotin rebuilds the hair shingles which get damaged by over shampooing, sunlight, ironing, and blow-drying.  It also helps to strengthen the structure of nails and hair. To ensure enough consumption of Biotin, include foods like egg, chicken, beef, avocado, potatoes, nuts, etc. in your diet list. You can also take vitamin B complex tablets according to the doctor's suggestion for a better result.
3. Vitamin C
Vitamin-c is an antioxidant which helps you to absorb more iron in your blood which is highly essential for hair thickness. Vitamin C is also vital for collagen production in our health, which is an important ingredient for hair structure. Vitamin C can be found in carrots, citrus foods, spinach, and other dark green vegetables.
Beautiful hair always leaves a positive impression of a person. So it is important to take care of your health. Hopefully, this article will help you take proper care of your hair and get the thicker hair that you always wanted.