Do you want to make your hair straight naturally? You are searching for a great technique of how to straighten hair without heat overnight, right?
If you are still searching for a magical technique that will help you to modify your hairstyle without any side effects, you are in the right place to have the appropriate answer. Expert says that every good technique has a side effect. Fortunately, I am going to share 3 methods on, how to straighten your hair without heat. Regular practice of those techniques can help you to get straight hair without any side effects. You have to remember that excessive anything is dangerous for everything.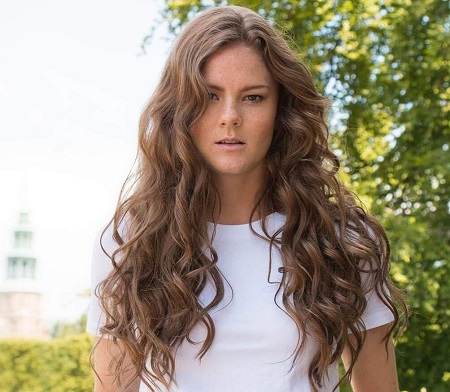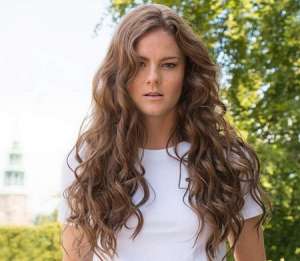 Are you upset?
Don't be that. You are going to have the simplest technique "How to Straighten Hair Without Heat" that will reach you at a new hairstyle. All you need you to have to read the article carefully and attentively. Listen, all the techniques below are practical and well tested.
You may think that what should do after knowing the steps of straitening hair naturally. I suggest you choose the way you think suitable for you. See the magical ways to flat-out hair.
Here are Exclusive 3 ways: How to straighten curly hair without heat –
Method 01: Make some changes in hair care routine: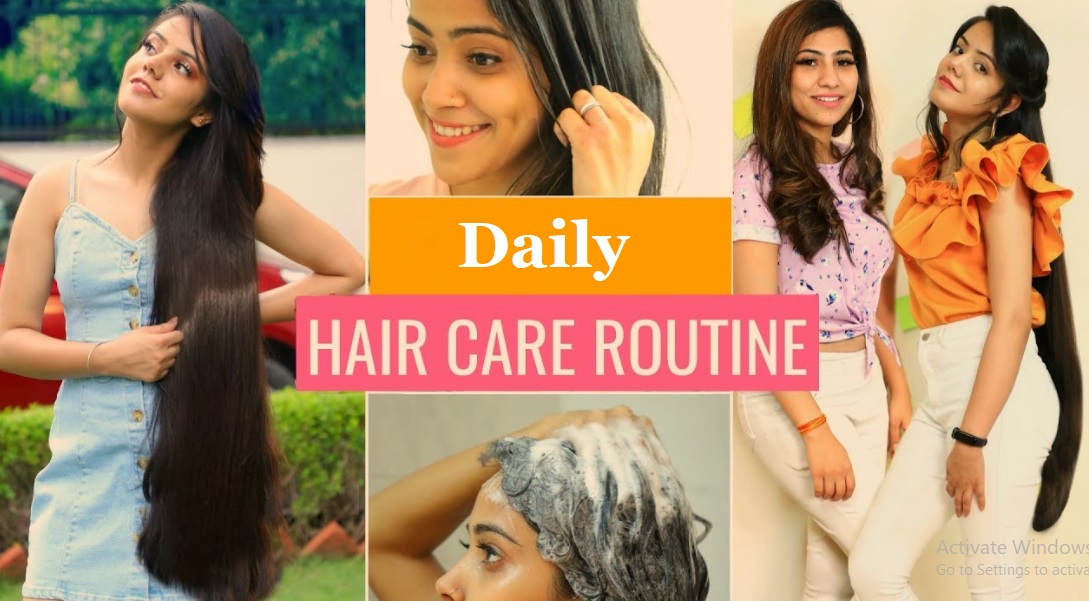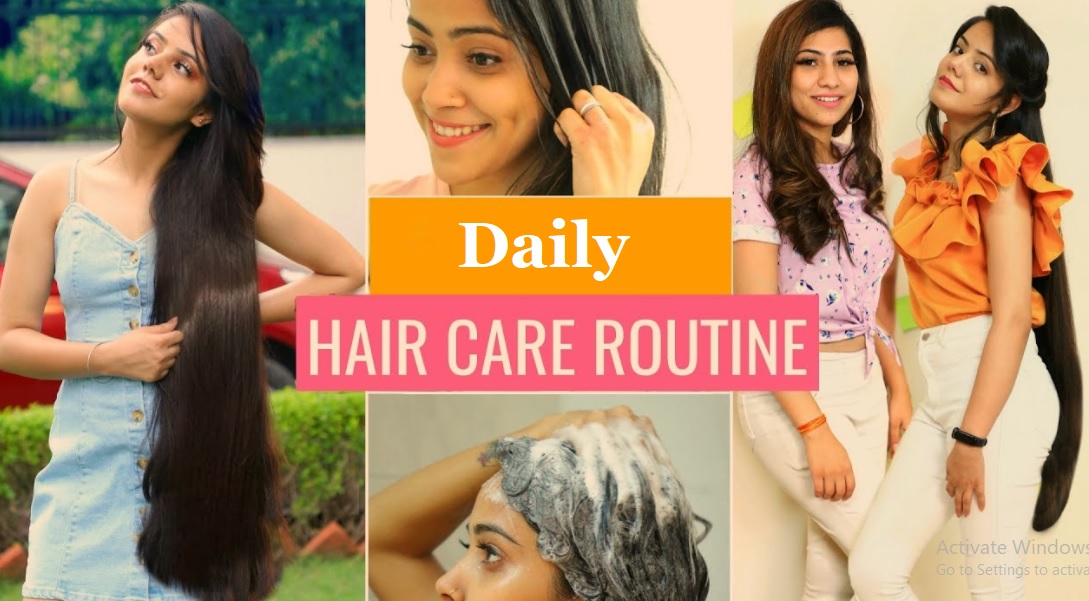 Step 01: Change your daily shampoo and conditioner:
Do not be upset. Just go to your local market and find some hair straitening shampoo and conditioner. Currently, if you are using any shampoo or conditioner, you have to research the product. If the product is only for increasing smoothness or hair fall protection, you have to change the product. You have found hair straitening shampoo and conditioner in the market.
In the case of buying a new product that you do not know, read the level of the product. There you will find necessary information about the elements that use to produce the product. Do not buy a product of the lowest product. Check the brand name and reputation also.
Step 02: Use an extra-absorbent towel:
It is very important to dry your hair after taking a bath. As you cannot use heat, you have to follow an alternative way. You can buy an extra-absorbent towel in the local market. This type of towel absorbs the moisture of wet hair hurriedly. This type of towel does not cause frizz to your hair. Just check it is microfiber or not before buying.
Step 03: Refine the towel you are drying hair: 
Refine your extra-absorbent towel is very much important for your hair. We always are rough with our wet hair. You must not do this. When you are using the towel, just be gentle with it. Put the towel into the tip of the hair and keep it for few seconds so that it could absorb the moisture slowly. Then push down slowly to the top. If you have long hair, make sure that you are not running hair.
Step 04: Use cool air drier and brush:
Change your hair direr at the same time you are changing the other commodities. Hot direr not only harms your hair but also can cause frizz and curls. Avoid using your hot hair direr. Now you may think that a cool hair drier is slower than a hot drier. Though it slow, it does not affect your hair with other side effects. Before using the cool air drier be sure that you have enough time. Do not rush with wet hair. Use a flat brush or any type of brush that you feel comfortable using.
Step 05: Brush wet hair:
Brush your wet hair until it is dried. This is a good technique to straighten natural hair without heat or any costs. After washing your hair with shampoo and conditioner, if you do not want to use a blow drier, use a towel and brush. When you are combing hair with a brush, it absorbs moisture from wet hair and encourages straightening hair at the same time. You have to keep brushing your hair until it is dried.
Step 06: Using the smoothing product:
As you have to comb hair from time to time, you must use a hair-smoothing product. When your hair is smooth, it will be easy to run a comb. On the other hand, it helps to avoid hair loss problems. You can use coconut oil or other natural oil. Just be sure that it contains natural elements instead of other chemicals.
Method 02: Use some hair mask: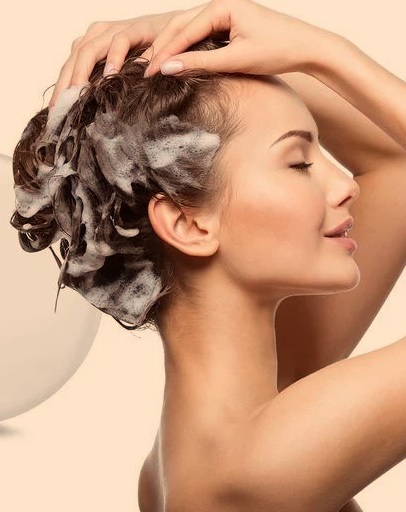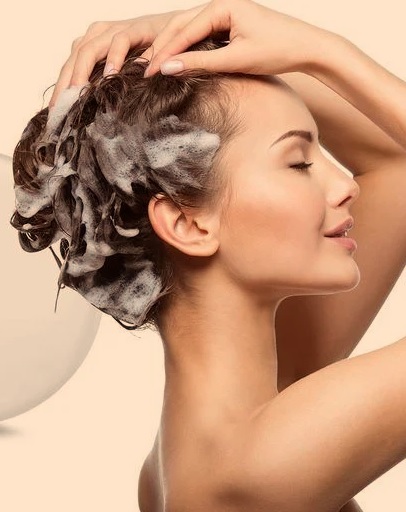 Step 01: Make milk or honey mask:
This type of mask not only makes your hair stronger but also encourages your hair to protect from other harmful substances. Your scalp also gets cool and avoid any kind of frizzing issues. All the things you need to know how to make the hair mask. Pick one cup of milk or coconut milk and one tablespoon of honey.
Mix them and make a good paste. Now apply the paste with your two hands properly to your entire head to the top of the hair. Make sure that the paste gets to the scalp also. Now wear a light hair mask to protect it from dust. Wait for an hour with the paste. Then wash it out with cool water or normal water. This process will work only if you apply it twice a week.
Step 02: Make a milk and Egg mask:
Get two cups of milk and one egg with a bowl. Remember, you are going to introduce another effective mask. Put the egg and milk into the bowl and mix them. Now get the bowl in front of you. Sit at the front side of the bowl. Now put your hair into the bowl so that you can apply the paste to your hair. You have to make sure that your hair gets a touch from the very beginning. Now get up, wrap your hair together, and wait for 30 minutes. Let it soak the paste into your hair. After 30 minutes open the wrap and wash hair with cool water.
Step 03: Coconut milk and Lemon drop:
To make this amazing mask you have to gather one-cup of coconut milk, 6 tablespoons of lemon juice, 2 tablespoon olive oil, and 2 tablespoons of cornstarch. You have to arrange a microwavable bowl because you have to mix the elements very well. Now put your microwave into the bowl and start. Keep it running for 20 seconds and stir. Now, wait for a while to make it cool. When it is cool now use your fingers to apply the mask in your hair to the top. Keep sitting for an hour. Then, wash the mask with cool water.
Method 03: Flat out long hair immediately:
Step 01: Tie hair:
If you have long hair, you can use this technique that can straighten your hair overnight. At first, wet your hair either taking a shower or washing. Now apart from your hair into two sections like a ponytail. Then get some bands or some material to tie. Now start tying from the beginning in every 2 inches after.
Make sure that the tie is not hard. If it is hard, it could make a curly shape on your hair. Tie like this way to the end of your hair. Rest your hair in the pillow and keep it for a night. See the magic in the morning.
Step 02: Twist hair into the bun:
If you see that your hair has a few waves, you can apply this technique. Here you just need a hair tie and a ballerina bun. At first wet your hair with cool water. Now make a ponytail and bend hair in the bun in a ballerina bun. Tie the hair with a hair tie. Do not tie too hard, it could hard your scalp. Now, wait until it is dry. When it is dry, take a brush on your hair. Just comb hair straight for a while.
Step 03: Wrapping hair around the head:
It can help you effectively overnight. This is a very short technique. Just have some bobby pins. Wet your hair and wrap the hair around your head. Fix the wrapping with bobby pins so that it cannot separate from your head. When you are wrapping hair, make sure that your moving hair to the right side. Now fix the pin in the right place so that it cannot hard you as well as your hair. At the last, wear a silk scarf over your hair to avoid moisture. Wait for the morning. Rest your hair in the morning and brush for a while.
Bottom line:
These techniques: How to straighten hair without heat Fast – are so easy and effective to use. You can choose any of them according to your will and ability. Remember, before choosing any of them, read the techniques more.