Stronger and thicker hairs are an attraction for people of all ages. To keep yourself fit for the present fashion, you must know how to make your hair stronger and thicker.
Having stronger and thicker hair, you can change the hairstyle whenever you need it.
Look: The condition of the hair depends on several things such as the health of your scalp, follicle, hair roots, and so on. You may have to follow several ways to refill the vitamins to thicken hair naturally.
I have enlisted the easiest ways to make your hair stronger and thicker with home remedies eventually. Just follow the instructions and get long and thick hair in a week.
Don't worry about the cost.
I have mentioned the home remedies useful for hair except for the shampoo and conditioner.
Nutrition for hair
Who doesn't want smooth, silky, long, and healthy hair? Hair growth, silky and healthiness is all dependent on the food nutrient you take in daily life. Foods containing vitamins, minerals, and protein are necessary for long, silky, and healthy hair.
Nutrition being the key element in hair growth and smoothness a balanced diet and a habit of eating healthy is very important.
Here is a list of foods that are necessary for the growth, silkiness, and smoothness of your hair –
Salmon – Has omega 3 fatty acid, vitamin D
Eggs – Full of protein which helps in hair growth and silkiness moreover prevents the fall of hair.
Coriander – Removes toxic metals from your body and prevents dry hair.
Oats – Creates melanin preventing hair loss.
Green vegetables – A great source of vitamin A and C moreover full of iron and selenium.
Soya bean – Full of protein for hair growth and silky hairline.
How to make hair stronger naturally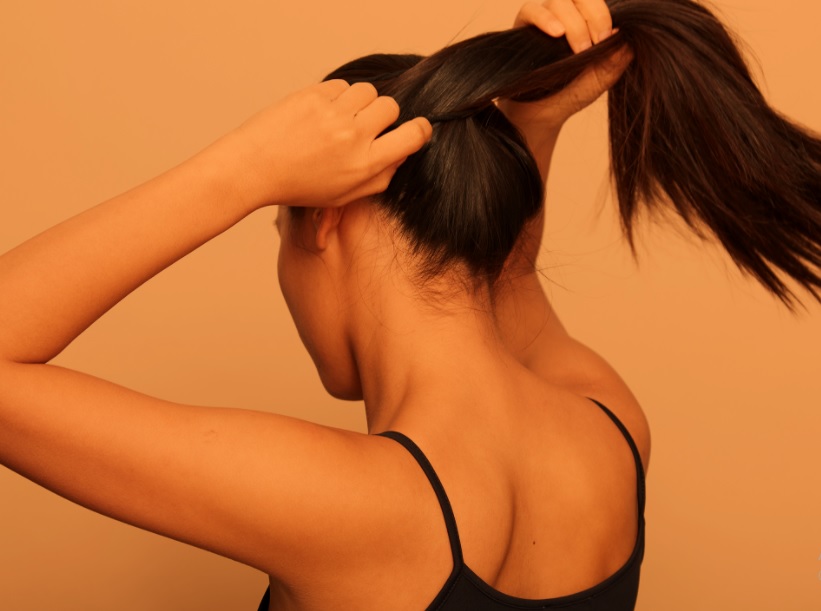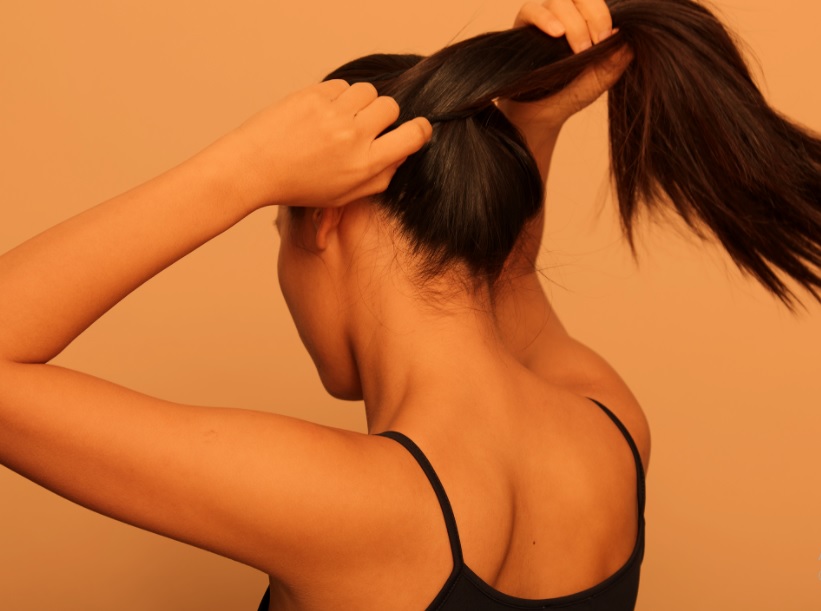 Massage your scalp regularly:
The health of your scalp will determine the condition of your hair. If you can ensure a healthy scalp, then you should have stronger and thicker hair.
To ensure the health of the scalp, you have to massage it regularly. Our scalp produces natural oil at the bottom of our hair, which moisturizes our hair.
Try to comb hair twice a day so that you can ensure sufficient blood circulation in your scalp.
Use Vitamin E:
Vitamin E is the most efficient vitamin for hair growth and protection. You can apply a vitamin E capsule simply in your hair with oil.
Home remedies are also a great source of vitamin E. Olive oil, coconut oil, lemon, and eggs carry necessary vitamins for hair.
Maintain a healthy diet:
We can ensure healthy hair by controlling our diet only. Controlling diet for making hair stronger can be the best way.
You have to add vegetables, fruits, and fat in a low volume in your regular diet. Remember, every part of our body depends on what we eat regularly.
Pay attention to hair supplements:
Hair supplements like shampoo, conditioner, color, moisturizer, drier, and so on are our daily common staff.
We use maximum supplements without knowing the right way and reason. As a result, a single supplement can ruin our hair and money at the same time.
You will get several hair supplements that help to make your hair stronger. Check out their reputation before buying one.
How to thicken hair naturally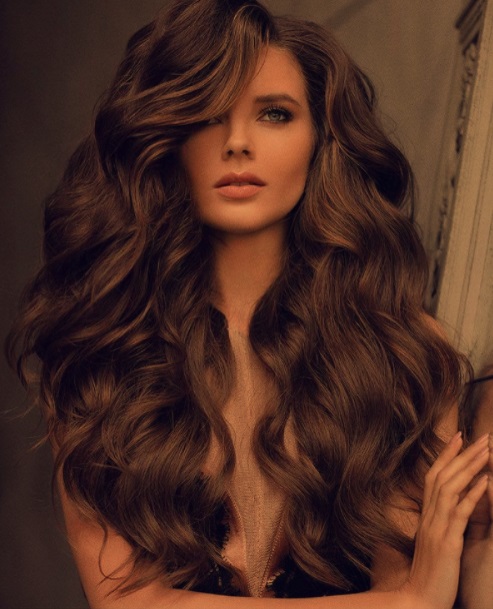 Use hair thickening shampoo and conditioner:
If you go to the hair expert, then they will suggest you use hair thickening shampoo and conditioner.
Shampoo and conditioner are the must-have staff for keeping hair healthy. You will get several shampoo and conditioner that thicken hair naturally.
Be sure that you are buying the right shampoo and conditioner for your hair.
Ensure sufficient nutrients in the scalp:
Your scalp needs sufficient nutrients to grow hair. Hair thinning is a common issue for low nutrients in the scalp.
To ensure the necessary nutrients in your scalp, you have to control a healthy diet. Add the ingredients that contain vitamin E and D. Vitamin E and D are very much efficient for our scalp.
Make a proper routine to maintain a hair supplement:
Make a routine to take care of your hair. You must add the days of using shampoo and conditioner, hair-combing time, using other supplements, and scalp massage.
Don't rush while making the routine. Add times of using different supplements weekly and monthly so that you can follow a planned way to make hair thicker.
Use egg treatment:
The egg is full of protein that is helpful for our body and makes our hair thicker. You can apply eggs in two ways.
Method one:
Get one or two eggs in our hands.
Beat them in a bowl.
Mix the eggs and make a fine paste.
Apply them to your scalp.
Keep the mixture for 30 minutes.
Wash out with warm water and shampoo.
Method two: Adding Olive oil and water with egg
Get an egg, a tablespoon olive oil, and 2-tablespoon water.
Mix them in a bowl and make a fine paste.
Apply them throughout your scalp and hair.
Keep the paste for 15 minutes on the scalp.
Rinse out our scalp with water and mild shampoo.
Apply natural oil:
Natural oil like Olive oil and coconut oil help to keep hair moisturized for a long time. To thicken hair, you should apply a natural oil to your scalp regularly.
You can apply the oil directly to the scalp or follow a little step below.
Warm the oil at your body temperature.
Apply the oil to our scalp and massage the scalp properly. Make sure you have spread the oil throughout the scalp.
Keep the oil for 30 to 50 minutes.
Rinse out hair with fresh water and shampoo.
Apply this method twice or thrice a week to get thicker hair fast.
Try Orange Puree:
Orange carries vitamin C, pectin, and acid. These three ingredients help hair in different sections. Vitamin and nutrients help hair luster so that your hair looks thicker and stronger.
Next, the acid from orange protects your hair from the chemical reaction coming from different supplements.
You can make orange puree at home using your blender. Follow the steps.
 Put one or two oranges in your blender.
Blend it for 2 to 3 minutes.
Apply the paste throughout your scalp.
Keep it for an hour.
Rinse out hair with fresh water. You can shampoo your hair also.
Apply this method twice a week.
Bottom line:
After reading the article, you have an idea about how to make hair stronger and thicker naturally. You should follow some precautions to keep your hair healthy at all times.
Don't buy the cheapest hair supplement from the market. If you cannot buy it, then make it at your home with natural ingredients. Don't be rude to your hair.
Avoid applying hair color so often to keep hair stronger and healthy. Chemicals from these supplements may damage the hair and scalp as well.