Did you know that according to the survey, 73% of homeowners want their kitchen space bigger than any room in the house? This is no surprise, after all, family always connect when they are cooking. In the kitchen space, everyone can get creative on what ingredient to put and they can even test on the perfect temperature to use when cooking their favorite dishes. It's also where the family members give a taste to mom's special dishes and give their feedback about it.
It's often called the "heart of the home", not only because it's where meals are prepared to feed the physical tummy, but special conversations are mostly made in the kitchen. I usually remember my mom peeling apples on the counter and we used to talk about how I was doing in school and all life-related stuff. If you are also in your journey in making your kitchen an enjoyable and easy place to work, here are the top 13 tools that you make it a good cooking space.
There are 13 Must-Have Kitchen Tools:
1.Knives: Most Essential Kitchen Tools
You can have butcher blocks filled with knives, sure they look great on your counter, but what you need is three knives. One will be a serrated knife, a paring knife, and a 9-10" chef's knife. These are basic knives that every foodie and cooker must-have in the cooking space. Shopping for knives might sound easy to do but it isn't that simple. It must be something that will feel natural in your hand, so you may feel comfortable while slicing the ingredients when cooking.
If you can afford to go for expensive knives, it will be better. A knife is a kitchen tool that you will be using in your cooking space every single day. This is one of the reasons why to go for higher priced knives so they will last longer. Most knives that are durably made will last for many years. Here's a buying tip that you can use in anything you buy: If you are going to use the item occasionally or just once, go for cheaper ones. But if you are going to use the item every single day, invest in more expensive ones to ensure durability.
2. Rice cooker: Every day needed Kitchen Tools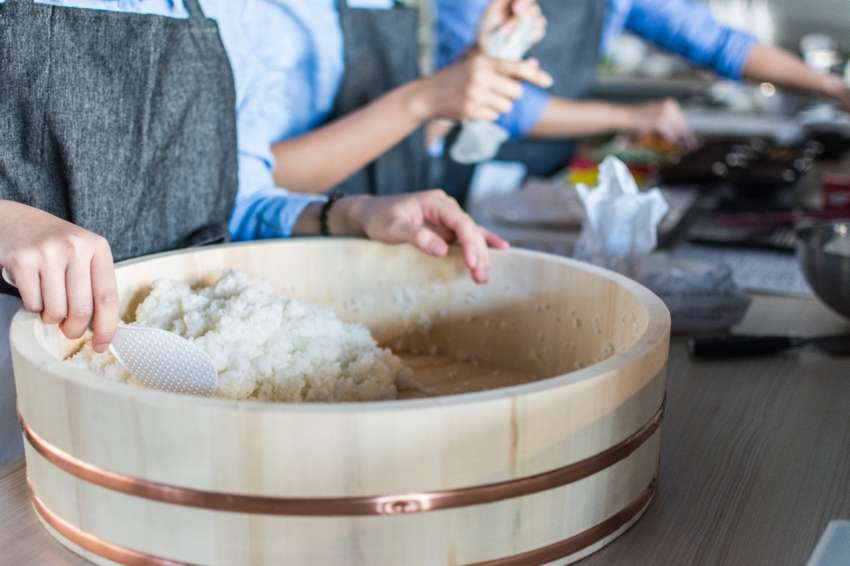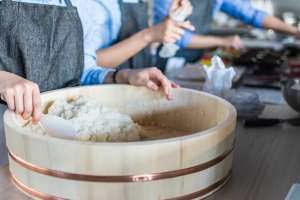 This is a must-have tool to have around the kitchen space, it's perfect when you are always on the go and want to cook rice faster. If you're a bowl of sticky rice like me who just can't get enough of the mushy cooked grains, you must buy a rice cooker. This type of rice cooker is purposely designed for cooking sticky rice. Finding the rice cooker for sticky rice is no rocket science, you can easily read reviews and see which one will work for you.
Having a rice cooker makes it easier for you to have food when you get home. Most of the modern rice cookers nowadays have the feature to preserve the heat on the cooked rice inside which makes the rice freshly cooked even if you have left it for hours.
Also, read more about delta kitchen faucet
3. Cutting Boards.
You don't need a lot of cutting boards, one or two would be ideal. You can use the one for the raw proteins that you are about to slice and cut and the other one for the cook foods. This is to ensure that there will zero cross-contamination while you are in the process of cooking. When shopping, look for dishwasher-safe cutting boards. Usually, boards that are made of polyethylene plastic are inexpensive and it's such a huge plus that they are easy to clean and are durable.
4. Bowls.
You can always buy a set of 3 stainless steel mixing bowls that could fit inside one another, so you can save some space. These are versatile and inexpensive and will last for a lifetime. Bowls can also be used for when you're baking, they can hold the ingredients while you are preparing the measuring spoons and cups. They last for years, so you might only have to buy bowls every 5 years.
5. Measuring Spoons & Cups.
It's important to have everything you cook measured, so you can be sure that you're not putting in too much salt and close to none of the sugar. Especially, when you are following a particular recipe, you must follow the measurements indicated in the paper.
Here's what will do, you can get one full set of measuring spoons and about two sets of measuring cups. The single set should be for measuring liquids and another set for measuring dry ingredients. The cups usually come with handles and pour spouts. Especially when you are baking a cake, you have to make sure that every ingredient is leveled off, so the result would be perfect.
One full set of measuring spoons and two sets of measuring cups. One set should be for measuring liquids—those measuring cups usually have handles and pour spouts—and one set for measuring dry ingredients that can be leveled off.
6. Cookware.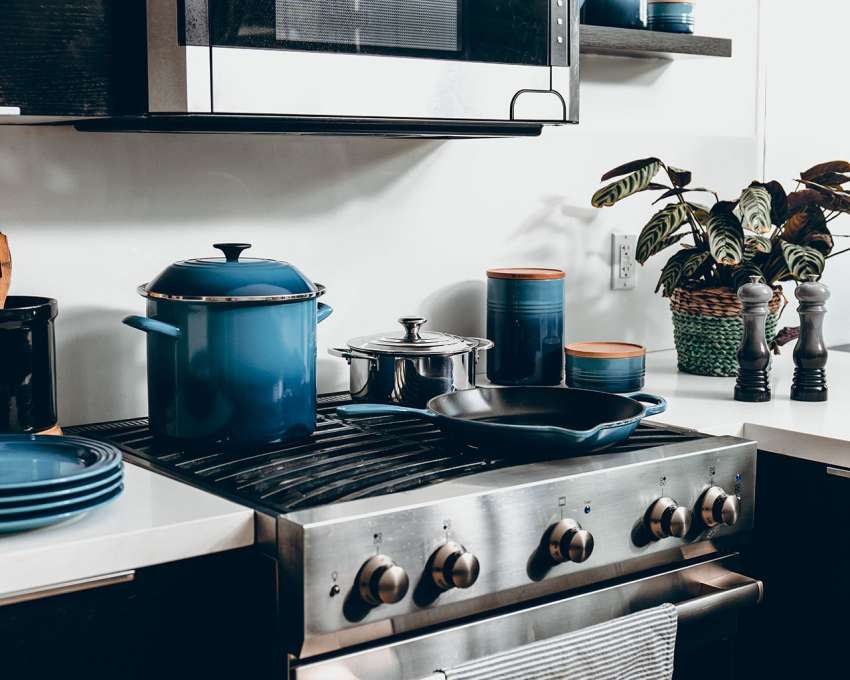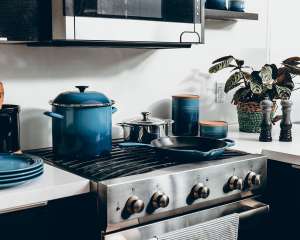 When it comes to choosing the skillets, it's important to remember that metal utensils are never meant to be used on nonstick pans, since it can negatively affect its nonstick surfaces. You may want to shop for both small and large nonstick skillets. Buying small and large saucepans will also be a great idea to add to your cookware and a stockpot.
For some homeowners, their frying pans are also what they use as saucepans. Both of these are nonstick so you can interchange their uses. You can also buy separate ones since saucepans are mostly made deeper rather than being wide like the frying pans.
Your cookware must also include a stockpot, so you can place your cooked dish inside it and let it cool until you put it on the dining table. The expensive hard anodized cookware is also a safe alternative.
7. Instant-Read Thermometer.
It is risky to eat poultry meat that isn't safely cooked, so you must get an instant-read thermometer which will help you to determine whether you have cooked the meat to your preference. This is super easy to use and can be easily found in every supermarket usually along with other kitchen gadgets. If ever you're having a hard time looking for it, you can always ask for assistance from anyone working in the market.
8.Utensils.
Of course, you need these little armies to complete your dishes. Utensils refer to slotted spoons for draining, a wire whisk, a few wooden spoons, a ladle, rolling pin, tongs, spatulas (heat-resistance and nonstick), meat mallets, vegetable peeler, and a large fork.
9. Colander.
When it comes to choosing your kitchen colander, make sure that it will fit in your sink. This will be useful when you are draining some pasta. Choose the perfect size that's perfect for your family.
10. Bakeware.
You can't forget about your love for baking. Every foodie and food enthusiast out there wants to bake cakes once in a while. You can buy at least 9 x 13-inch baking pan, pizza pan, 3 quarts rectangular, roasting pan and rack, and 8" square glass baking dishes. It much more fun to bake when you got every tool ready. And kids always love cakes that are personally basked by their moms. It is such a huge plus that you can make some during your kid's birthdays.
11. Storage containers.
It can store the ingredients that you are about to use in cooking. You can also store your leftovers there and put them in the fridge.
12. Electric Hand Mixer.
If you're like me who is a huge fan of baked goods, you would need a hand mixer and your hands will give you kudos for it. I got a durable electric hand mixer for just about $14 which was an awesome deal.
You can also use your hand mixer when mixing ingredients for your face mask, there are many uses that an electric hand mixer can lend you. I used them in making pizza dough. I like making vegetarian pizza, where the crust is made with oats. It is such a huge plus that this kitchen tool is super affordable and lasts for years.
13. Blender.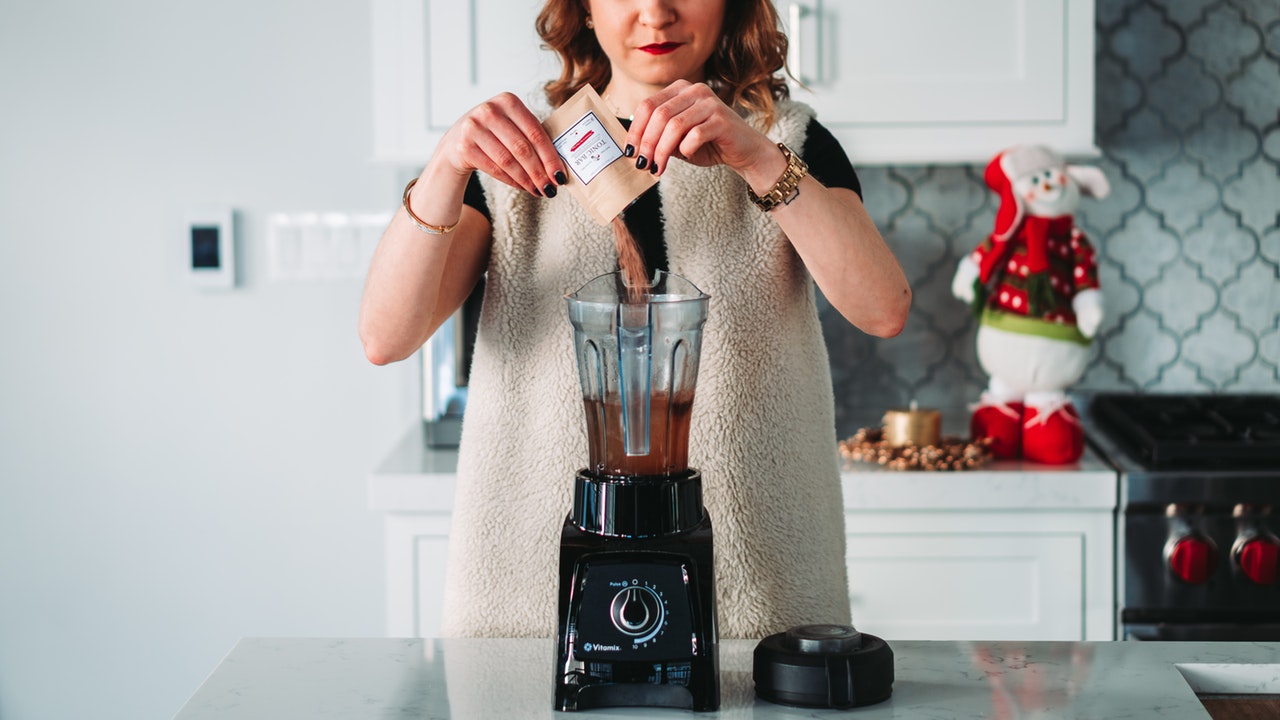 I love working out, so a smoothie is always a thing for me in my morning routine. If this sounds like you too, then you need a blender. I used it for salad dressing too. Most blenders are made to be durable and to last for many years. I never have to buy a new one after 5 years.
So, these are the top 13 tools that you must have in your kitchen. This list is quite made comprehensive, so it's easier for you to remember each of them when you are shopping. You can always read reviews on each product or item, so you will know which one will work best for you. If you are moving to a new house and you still don't have tools for your kitchen, this list is a definitive guide to help you.
There are many modern choices where you can roast beef and monitor the whole cooking process with your smartphone via cam, but they are quite expensive. With so much going on appliances and tools for cooking these days, these 13 will always be the good basics to start with.